Sloatted Casing: An Essential Component for the Oil and Gas Industry
---
Introduction: In the ever-evolving world of metallurgy, mining, and energy, the pipe industry plays a crucial role, particularly in the extraction and transportation of oil. Among the various components utilized in this sector, sloatted casing stands out as an essential element. This article will delve into the significance of sloatted casing, its role in the oil and gas industry, and the benefits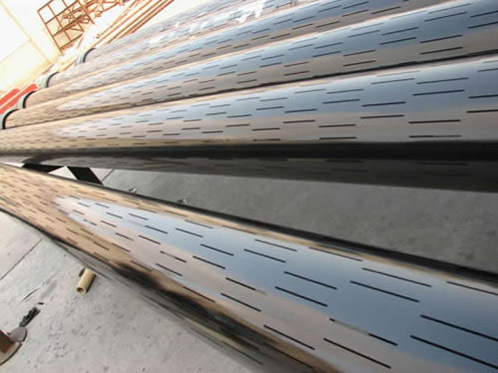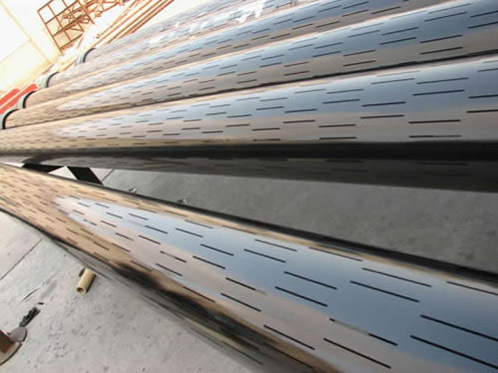 Introduction:
In the ever-evolving world of metallurgy, mining, and energy, the pipe industry plays a crucial role, particularly in the extraction and transportation of oil. Among the various components utilized in this sector, sloatted casing stands out as an essential element. This article will delve into the significance of sloatted casing, its role in the oil and gas industry, and the benefits it offers to professionals in this field.
1. Understanding Sloatted Casing:
Sloatted casing refers to specially designed pipes used in oil drilling operations. It features slotted or perforated openings along its length, allowing the oil or gas to flow into the casing while restricting the entry of surrounding sand or soil. These slots are meticulously crafted to ensure optimum performance and durability.
2. The Role of Sloatted Casing in Oil Drilling:
When drilling for oil or gas, sloatted casing is inserted into the wellbore, serving multiple purposes:
- Formation Protection: By preventing the inflow of sand and other sedimentary materials, sloatted casing ensures the integrity of the wellbore's structure, reducing the risk of collapse.
- Well Stabilization: Sloatted casing adds stability to the well, preventing any deviation or caving during drilling operations. This enhances drilling efficiency and safety.
- Fluid Control: The slots in the casing allow the extraction of oil or gas from the surrounding reservoir, while simultaneously filtering out unwanted materials. This enables the efficient production of hydrocarbons.
3. Key Benefits of Sloatted Casing:
Professionals in the metallurgy, mining, and energy sector can reap several advantages from utilizing sloatted casing in oil and gas applications:
- Improved Well Performance: Sloatted casing facilitates the extraction of oil or gas from specific reservoir zones, optimizing well productivity and reducing the chances of formation damage.
- Enhanced Well Integrity: The use of sloatted casing ensures the structural integrity of the wellbore, reducing the risk of collapse and maintaining a safe working environment for personnel.
- Cost Efficiency: By preventing the ingress of sand and other abrasive materials, sloatted casing minimizes the need for costly well interventions and maintenance, resulting in significant cost savings for operators.
- Versatility: Sloatted casing can be customized to meet specific well requirements, allowing professionals to adapt the design, slot size, and spacing based on geological conditions and production targets.
Conclusion:
In the realm of metallurgy, mining, and energy, the importance of sloatted casing cannot be overstated. Its role in oil drilling operations, particularly in the extraction and transportation of hydrocarbons, is paramount. As professionals in the pipe industry continue to explore innovative solutions, sloatted casing remains an indispensable component, offering improved well performance, enhanced well integrity, cost efficiency, and versatility. Embrace the power of sloatted casing and unlock the potential for success in the dynamic world of oil and gas extraction.