Solutions and Applications of Slotted Casing in the Metallurgy and Energy Industry
---
Introduction: In the field of metallurgy, mining, and energy, the use of high-quality pipes is essential for efficient operations. Slotted casing, a specialized type of pipe, has gained immense popularity in the petroleum industry due to its unique design and functionality. This article explores the significance of slotted casing in the context of the metallurgy and energy industry, highlighting i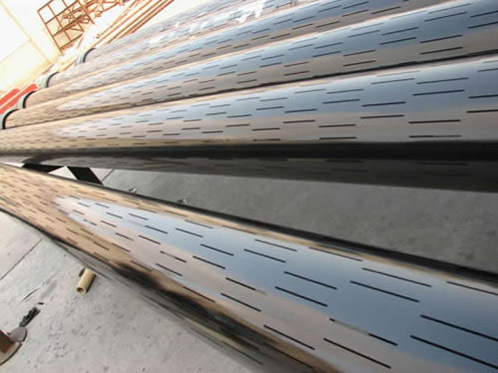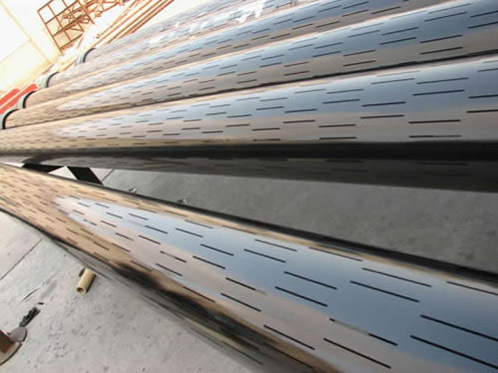 Introduction:
In the field of metallurgy, mining, and energy, the use of high-quality pipes is essential for efficient operations. Slotted casing, a specialized type of pipe, has gained immense popularity in the petroleum industry due to its unique design and functionality. This article explores the significance of slotted casing in the context of the metallurgy and energy industry, highlighting its applications and benefits.
1. Slotted Casing Defined:
Slotted casing refers to pipes that are specifically designed with evenly spaced slots or openings along their length. These slots allow for the entry of fluids while preventing the influx of sand, soil, or other unwanted materials. The slots are precision-engineered to ensure optimal flow control, making slotted casing an ideal choice for various applications in the metallurgy and energy industry.
2. Enhanced Wellbore Stability:
In the petroleum industry, maintaining wellbore stability is crucial to prevent collapse and ensure successful extraction operations. Slotted casing plays a vital role in this regard by providing structural integrity to the wellbore. The slots enable effective filtration, preventing the intrusion of formation solids, while still allowing for the flow of hydrocarbons.
3. Sand Control:
Sand production is a common challenge during petroleum extraction, as it can clog the well and hinder production efficiency. Slotted casing addresses this issue by acting as a barrier against sand infiltration. The slots in the casing are designed to allow the free flow of oil or gas while minimizing the entry of sand particles. This ensures a continuous and uninterrupted production process, enhancing overall efficiency.
4. Formation Water Control:
Another critical aspect in the petroleum industry is the management of formation water. Slotted casing serves as an effective solution for controlling the influx of water from the surrounding formation into the wellbore. The slots in the casing can be positioned strategically to balance the desired fluid entry and minimize water intrusion. This control helps optimize the production process and reduce operational challenges.
5. Well Stimulation and Water Injection:
Slotted casing also finds applications in well stimulation and water injection processes. By using slotted casing, operators can precisely direct the flow of fluids into targeted zones within the reservoir. This enables efficient reservoir stimulation, enhancing oil or gas recovery rates. Additionally, slotted casing facilitates water injection for pressure maintenance and enhanced oil recovery methods.
Conclusion:
Slotted casing plays a vital role in the metallurgy and energy industry, specifically in the field of petroleum extraction and transportation. Its unique design and functionality provide numerous benefits, including wellbore stability, sand control, formation water management, and enhanced well stimulation. As the industry continues to evolve, the utilization of slotted casing will remain a critical element in ensuring efficient and sustainable operations.