Sloatted Casing: The Key to Drilling Deeper and More Efficient Wells
---
Table of Contents: 1. Introduction 2. Understanding Sloatted Casing 3. Advantages of Sloatted Casing 4. How Sloatted Casing Enhances Drilling Efficiency 5. Case Studies: Real-Life Success Stories 6. Frequently Asked Questions (FAQs) 7. Conclusion 1. Introduction In the oil and gas industry, drilling deeper and more efficiently is a constant pursuit. To achieve this, innovative technologies are con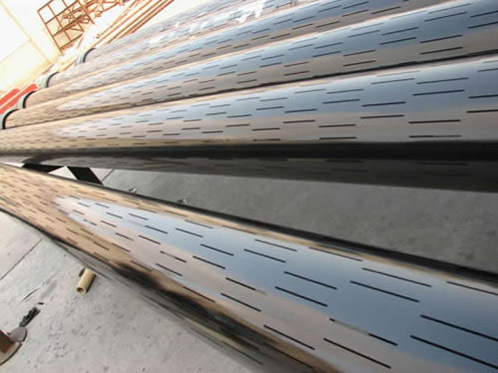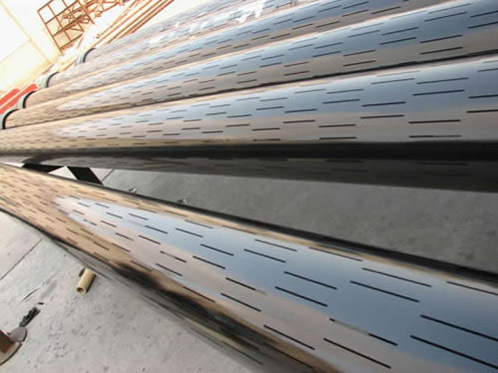 Table of Contents:
1. Introduction
2. Understanding Sloatted Casing
3. Advantages of Sloatted Casing
4. How Sloatted Casing Enhances Drilling Efficiency
5. Case Studies: Real-Life Success Stories
6. Frequently Asked Questions (FAQs)
7. Conclusion

1. Introduction

In the oil and gas industry, drilling deeper and more efficiently is a constant pursuit. To achieve this, innovative technologies are continuously developed. One such technology is Sloatted Casing, a game-changer in the drilling process. This article delves into the features and benefits of Sloatted Casing and its role in optimizing well drilling operations.

2. Understanding Sloatted Casing

Sloatted Casing is a specialized casing design that incorporates unique characteristics to address drilling challenges. It features strategically placed slots along its length, allowing for the controlled flow of drilling fluids and formation fluids. This design minimizes the risk of wellbore instability, formation damage, and lost circulation.

2.1 Benefits of Sloatted Casing

Sloatted Casing offers several advantages over traditional casing designs. Firstly, it improves wellbore stability by allowing drilling fluids to circulate and maintain pressure control effectively. Secondly, it reduces formation damage by preventing excessive pressure differentials during drilling. Additionally, Sloatted Casing enables efficient mud displacement during cementing operations, ensuring a reliable wellbore seal.

3. Advantages of Sloatted Casing
3.1 Enhanced Drilling Performance

The use of Sloatted Casing significantly enhances drilling performance. By promoting efficient mud circulation, it minimizes the occurrence of stuck pipe incidents, reduces drilling time, and enhances overall drilling efficiency. This technology enables operators to reach greater depths, increasing the potential for discovering valuable hydrocarbon reservoirs.

3.2 Improved Wellbore Stability

Maintaining wellbore stability is crucial in drilling operations. Sloatted Casing achieves this by preventing hole collapse and wellbore breakout. The controlled flow of drilling fluids through the slots helps maintain the desired pressure regime, preventing instability issues that can hamper drilling progress.

3.3 Mitigation of Formation Damage

Formation damage can significantly impact well productivity. Sloatted Casing mitigates this risk by equalizing pressure differentials and minimizing formation fluid invasion. This ensures that the reservoir is not damaged during the drilling process, leading to enhanced well productivity and longevity.

4. How Sloatted Casing Enhances Drilling Efficiency
4.1 Controlling Fluid Circulation

Sloatted Casing optimizes fluid circulation by allowing the controlled flow of drilling fluids. This minimizes the risk of differential sticking, lost circulation, and other drilling challenges. The slots in the casing facilitate efficient fluid movement, enabling faster drilling rates and reducing costly drilling downtime.

4.2 Effective Hole Cleaning

Proper hole cleaning is vital for successful drilling operations. Sloatted Casing aids in efficient hole cleaning by enabling the removal of drill cuttings and debris. The slots in the casing improve the fluid velocity near the wellbore, enhancing the transport of drilled solids and ensuring a clean wellbore environment.

5. Case Studies: Real-Life Success Stories
5.1 Case Study 1: Increased Drilling Efficiency

In a recent drilling project, the implementation of Sloatted Casing led to a remarkable improvement in drilling efficiency. The controlled fluid circulation and effective hole cleaning capabilities resulted in a 20% reduction in drilling time, saving the operator significant costs while achieving the target depth ahead of schedule.

5.2 Case Study 2: Enhanced Wellbore Stability

Another case study demonstrated the positive impact of Sloatted Casing on wellbore stability. By preventing wellbore collapse and instability issues, the technology eliminated the need for costly remedial actions. The well was successfully drilled with minimal complications, ensuring a stable and productive reservoir.

6. Frequently Asked Questions (FAQs)
FAQ 1: How does Sloatted Casing differ from traditional casing designs?

Sloatted Casing incorporates strategically placed slots, promoting controlled fluid flow, and addressing drilling challenges such as wellbore instability and formation damage. Traditional casing designs lack these features.

FAQ 2: Can Sloatted Casing be used in all drilling environments?

Yes, Sloatted Casing is suitable for various drilling environments, including both onshore and offshore applications. Its adaptability and versatility make it a valuable solution across different geological formations.

FAQ 3: Does Sloatted Casing require specialized drilling equipment?

No, Sloatted Casing can be used with standard drilling equipment. It is designed to seamlessly integrate into existing drilling operations and does not necessitate significant modifications or additional equipment.

7. Conclusion

Sloatted Casing represents a significant advancement in drilling technology, offering numerous benefits for professionals in the oil and gas industry. Its unique design and features enhance drilling efficiency, promote wellbore stability, and mitigate formation damage. By implementing Sloatted Casing, operators can unlock the potential for drilling deeper and more efficiently, ultimately leading to increased productivity and profitability in wellbore operations.