The Long-Term Benefits of Using Slotted Liners in Oil Well Completions
---
Table of Contents: 1. Introduction: Understanding Slotted Liners in Oil Well Completions 2. Enhanced Productivity with Slotted Liners 3. Improved Wellbore Stability: The Key to Long-Term Success 4. Reducing Formation Damage for Sustainable Operations 5. Long-Term Cost Efficiency: Slotted Liners as an Investment 6. Frequently Asked Questions (FAQs) 7. Conclusion Slotted liners play a crucial role i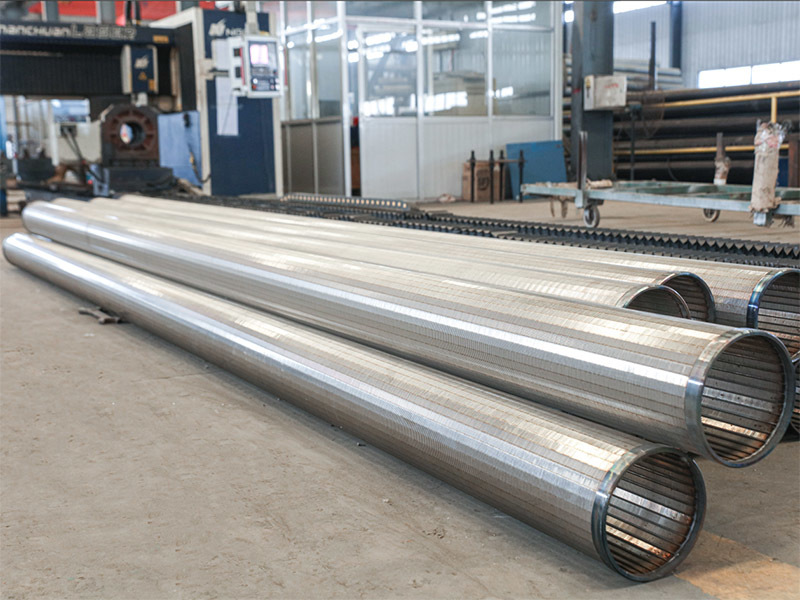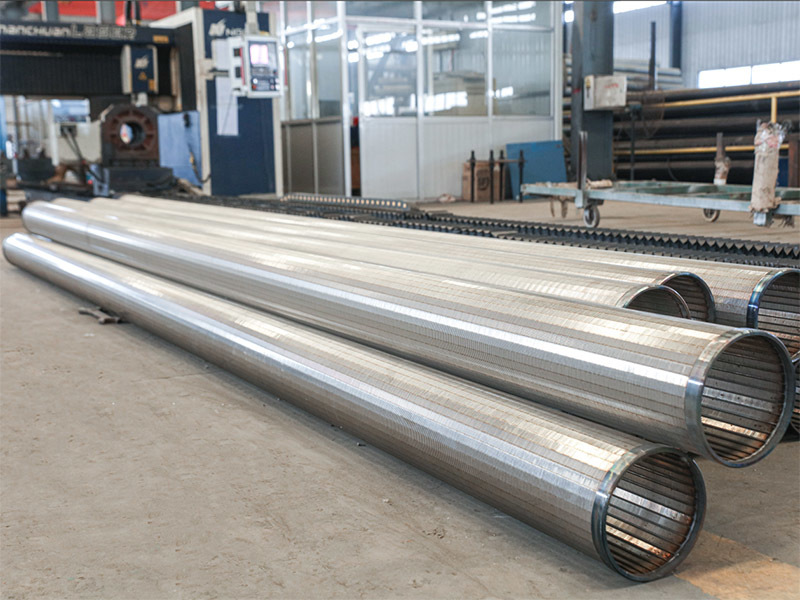 Table of Contents:
1. Introduction: Understanding Slotted Liners in Oil Well Completions
2. Enhanced Productivity with Slotted Liners
3. Improved Wellbore Stability: The Key to Long-Term Success
4. Reducing Formation Damage for Sustainable Operations
5. Long-Term Cost Efficiency: Slotted Liners as an Investment
6. Frequently Asked Questions (FAQs)
7. Conclusion
Slotted liners play a crucial role in oil well completions, ensuring efficient and sustainable operations. This article delves into the long-term benefits of utilizing slotted liners and how they contribute to the overall success of oil well projects. Let's explore the advantages of incorporating slotted liners and their impact on productivity, wellbore stability, formation damage, and cost efficiency.
1.1 Boosting Flow Efficiency
Slotted liners facilitate optimal fluid flow, enhancing production rates and maximizing reservoir recovery. The carefully designed slots allow for the controlled entry of fluids, preventing sand and other particulate matter from blocking the flow path. This feature ensures uninterrupted production and extends the life of the well.
1.2 Minimizing Skin Damage
By minimizing the occurrence of skin damage, slotted liners enable oil wells to maintain high productivity levels over the long term. The slots in the liners prevent formation materials from entering the wellbore, reducing the risk of damage to the reservoir and the well's productivity.
2.1 Reinforcing Well Integrity
Slotted liners provide crucial support to the wellbore, ensuring its stability and integrity. They prevent formation materials from collapsing into the well, reducing the risk of wellbore instability and potential failures. The enhanced wellbore stability allows for safe and sustainable operations even in challenging geological formations.
2.2 Mitigating Differential Pressure
Differential pressure is a common concern in oil well completions, often leading to wellbore instability and reduced productivity. Slotted liners effectively distribute the pressure across the wellbore, minimizing differential pressure and preventing damage to the well. This balanced pressure distribution contributes to the long-term stability of the well and maximizes its productivity.
3.1 Preventing Sand Production
Sand production can have detrimental effects on oil well operations, leading to equipment erosion, reduced flow efficiency, and increased maintenance costs. Slotted liners act as a barrier, preventing sand and other particulates from entering the wellbore. This significantly reduces the risk of sand production and ensures sustainable operations over extended periods.
3.2 Minimizing Formation Damage
Formation damage can occur during drilling, completion, or production phases, impacting the overall productivity of the well. Slotted liners minimize formation damage by preventing the intrusion of formation materials into the wellbore. By preserving the integrity of the reservoir, these liners contribute to long-term well performance and recovery.
4.1 Extended Well Life
The incorporation of slotted liners in oil well completions extends the life of the well by mitigating potential risks and ensuring stable operations. This long-term benefit translates into reduced costs associated with well maintenance, workovers, and drilling new wells. Slotted liners offer a cost-effective solution that pays off over time.
4.2 Minimized Equipment Wear
By preventing sand and other damaging materials from entering the wellbore, slotted liners minimize equipment wear and extend the lifespan of downhole components. This reduces the need for frequent equipment replacements or repairs, resulting in significant cost savings for operators.
Q1. How do slotted liners enhance oil well productivity?
Q2. Can slotted liners prevent formation damage in challenging geological formations?
Q3. What is the role of slotted liners in reducing sand production?
Q4. How do slotted liners contribute to wellbore stability?
Q5. Are slotted liners a cost-effective investment in the long run?
In conclusion, the utilization of slotted liners in oil well completions brings numerous long-term benefits. From enhanced productivity and improved wellbore stability to reduced formation damage and cost efficiency, slotted liners prove to be a valuable investment for sustainable operations. By incorporating this innovative solution, operators can optimize well performance, increase production rates, and mitigate potential risks, ultimately ensuring the success and longevity of their oil well projects.