The Cost-Effectiveness of Slotted Liners Compared to Other Sand Control Methods
---
Table of Contents: 1. Introduction 2. Understanding Sand Control in Oil and Gas Wells 3. The Role of Slotted Liners in Sand Control 4. The Advantages of Slotted Liners 5. Cost-Effectiveness of Slotted Liners Compared to Other Methods 6. Frequently Asked Questions (FAQs) 7. Conclusion 1. Introduction In the oil and gas industry, sand control is a critical aspect of well completion and production. T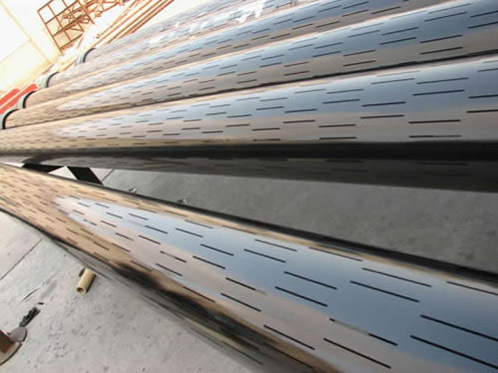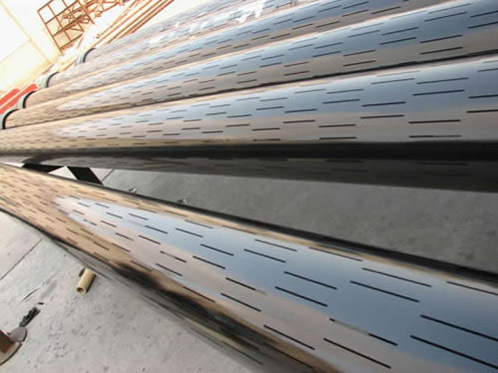 Table of Contents:
1. Introduction
2. Understanding Sand Control in Oil and Gas Wells
3. The Role of Slotted Liners in Sand Control
4. The Advantages of Slotted Liners
5. Cost-Effectiveness of Slotted Liners Compared to Other Methods
6. Frequently Asked Questions (FAQs)
7. Conclusion

1. Introduction

In the oil and gas industry, sand control is a critical aspect of well completion and production. The presence of sand and other particulates in reservoirs can lead to wellbore damage, equipment failure, and decreased production rates. To address these challenges, various sand control methods have been developed, including gravel packing, screens, and slotted liners.

2. Understanding Sand Control in Oil and Gas Wells

Before diving into the cost-effectiveness of slotted liners, it's essential to understand the purpose of sand control in oil and gas wells. Sand control aims to prevent the migration of formation sand into the wellbore while still allowing hydrocarbons to flow freely. Without effective sand control, sand production can cause severe damage to downhole equipment and surface facilities.

2.1 Common Sand Control Methods

Several sand control methods have been traditionally used in the industry, including gravel packing, standalone screens, pre-packed screens, and slotted liners. Each method has its advantages and limitations, depending on the well's characteristics, formation properties, and economic factors.

3. The Role of Slotted Liners in Sand Control

Slotted liners are widely recognized as an effective sand control solution due to their unique design and installation process. These liners are typically made of high-quality steel and feature precision-machined slots along their length. The slots allow the desired fluid to flow into the wellbore while restricting the entry of sand particles.

3.1 How Slotted Liners Work

Slotted liners use a combination of filtration and gravel packing to control sand production. When installed in the wellbore, the slots act as a filter, preventing the passage of sand particles while permitting the flow of hydrocarbons. Additionally, gravel packing can be performed around the slotted liner to provide additional support and further restrict sand production.

4. The Advantages of Slotted Liners

When compared to other sand control methods, slotted liners offer several unique advantages. These advantages make slotted liners a cost-effective solution for sand control in many oil and gas wells.

4.1 Enhanced Production Efficiency

Slotted liners provide a higher flow area compared to other methods, allowing for increased production rates. The precise slot design and sizing optimize fluid flow dynamics, reducing pressure losses and improving overall well performance.

4.2 Reduced Well Intervention

Unlike standalone screens and pre-packed screens, slotted liners do not require periodic maintenance or replacement. This eliminates the need for costly and time-consuming well interventions, reducing overall operational expenses and improving well uptime.

4.3 Cost Savings

The cost-effectiveness of slotted liners becomes evident when considering their long-term performance and minimal maintenance requirements. The elimination of regular interventions and reduced production downtime results in significant cost savings over the life of the well.

5. Cost-Effectiveness of Slotted Liners Compared to Other Methods

When evaluating sand control methods, it is crucial to consider both the initial installation costs and the long-term operating expenses. Slotted liners offer a compelling cost advantage over alternative methods, making them a preferred choice for many operators.

5.1 Installation Costs

While the upfront installation costs of slotted liners may be slightly higher than standalone screens or pre-packed screens, the long-term savings offset this initial investment. The increased production efficiency and extended run life of slotted liners contribute to reduced overall costs.

5.2 Operational Expenses

The absence of frequent interventions and replacements significantly lowers operational expenses with slotted liners. Operators can allocate resources more efficiently, reducing production costs and maximizing profitability.

5.3 Return on Investment

The cost-effectiveness of slotted liners ultimately translates into a higher return on investment (ROI) for operators. The increased production rates, reduced maintenance requirements, and extended well life contribute to improved financial performance and better capital utilization.

6. Frequently Asked Questions (FAQs)

Q1: Are slotted liners suitable for all formation types?
Q2: Can slotted liners be customized for specific wellbore conditions?
Q3: Do slotted liners require gravel packing?
Q4: What is the typical lifespan of slotted liners?
Q5: Can slotted liners be retrofitted into existing wells?

7. Conclusion

In conclusion, slotted liners offer a cost-effective and reliable solution for sand control in oil and gas wells. Their enhanced production efficiency, reduced well intervention requirements, and long-term cost savings make them a preferred choice for operators. By understanding the advantages of slotted liners and their effectiveness compared to other methods, industry professionals can make informed decisions and optimize well performance.