An Overview of Slotted Liner in the Metallurgy, Mining, and Energy Industry
---
Introduction: The metallurgy, mining, and energy industry heavily relies on various components to ensure efficient operations. One such component is the slotted liner, which plays a crucial role in the manufacturing of pipes used in the oil sector. This article provides an overview of the slotted liner, its applications, and its significance in this industry. 1. What is a Slotted Liner? A slotted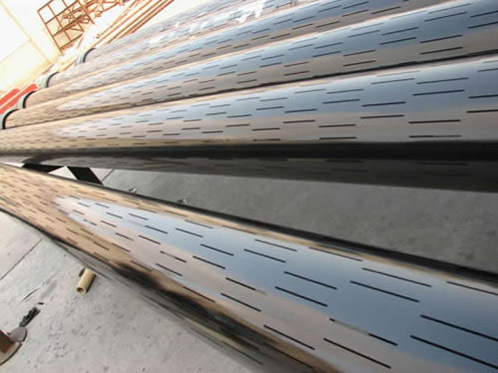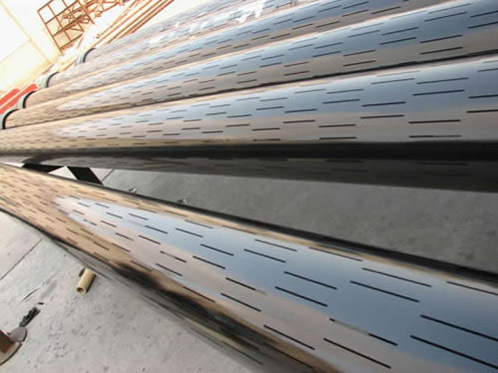 Introduction:
The metallurgy, mining, and energy industry heavily relies on various components to ensure efficient operations. One such component is the slotted liner, which plays a crucial role in the manufacturing of pipes used in the oil sector. This article provides an overview of the slotted liner, its applications, and its significance in this industry.
1. What is a Slotted Liner?
A slotted liner is a type of pipe that features evenly distributed slots or openings along its length. These slots allow for the inflow of fluids while preventing the entry of unwanted substances such as sand, gravel, or other solid particles. Slotted liners are commonly made from durable materials like stainless steel or carbon steel, ensuring their reliability and longevity in challenging environments.
2. Applications in the Oil Industry:
In the oil sector, slotted liners are primarily used in oil wells to enhance production and improve reservoir performance. They are installed in the production casing to control the flow of fluids and prevent sand production, which can damage equipment and reduce productivity. Slotted liners provide a filtering mechanism while maintaining the structural integrity of the well.
3. Significance in Pipe Manufacturing:
Slotted liners hold immense significance in the pipe manufacturing process for the oil industry. During the production of pipes used in oil wells, the slotted liner acts as a protective component, preventing the clogging of the wellbore while enabling the extraction of oil and gas. This ensures smooth operations and maximizes productivity.
4. Advantages of Slotted Liners:
- Enhanced Production: Slotted liners facilitate the inflow of fluids, optimizing production rates and improving overall well performance.
- Sand Control: The slots in the liner prevent sand from entering the well, reducing the risk of equipment damage and enhancing longevity.
- Flexibility: Slotted liners can be customized with different slot sizes and configurations to meet specific well requirements.
- Cost-effective Solution: By preventing sand production and minimizing potential well issues, slotted liners contribute to cost savings in the long run.
Conclusion:
In the metallurgy, mining, and energy industry, particularly in the pipe manufacturing for the oil sector, slotted liners are integral components that ensure efficient and productive operations. Their ability to control fluid flow, prevent sand production, and maintain the well's structural integrity make them a crucial element in the overall success of oil wells. With their numerous advantages, slotted liners continue to play a vital role in the industry, contributing to the extraction of oil and gas in a reliable and sustainable manner.