Screen Pipe: An Essential Component in the Oil Equipment Industry
---
Introduction: Screen pipes play a vital role in the oil equipment industry, specifically in the domain of metallurgy, minerals, and energy. This article delves into the significance of screen pipes, shedding light on their applications, benefits, and recent advancements. By understanding the role of screen pipes, professionals in the industry can enhance their knowledge and contribute to improved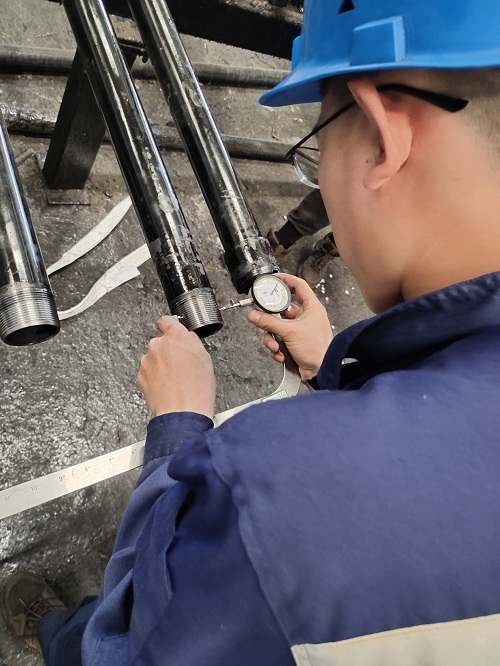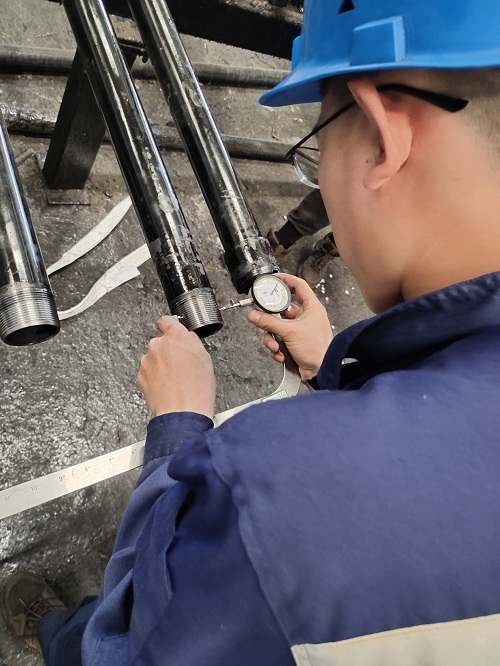 Introduction:
Screen pipes play a vital role in the oil equipment industry, specifically in the domain of metallurgy, minerals, and energy. This article delves into the significance of screen pipes, shedding light on their applications, benefits, and recent advancements. By understanding the role of screen pipes, professionals in the industry can enhance their knowledge and contribute to improved efficiency and productivity.
1. Understanding Screen Pipes:
Screen pipes, also known as well screens or casing screens, are integral components used in oil equipment. They are cylindrical structures with perforations or slots that allow fluid to enter while preventing the entry of unwanted particles or solids. These pipes act as filters, ensuring the efficient extraction of oil from reservoirs.
2. Applications of Screen Pipes:
Screen pipes find extensive use in oil wells, serving as a key component in well completion operations. They are installed within the well casing to prevent sand, debris, or other solid materials from entering the production stream. Additionally, screen pipes also aid in controlling the inflow of water or gas, enabling the extraction of oil effectively.
3. Advantages and Benefits:
Screen pipes offer several advantages, contributing to enhanced oil production and overall operational efficiency:
- Efficient Filtration: The perforations or slots in screen pipes allow for efficient filtration of fluids, ensuring that only desired components enter the wellbore, thereby reducing the potential for clogging and damage to downstream equipment.
- Extended Well Life: By preventing the influx of sand and other solids, screen pipes help maintain the integrity of the well, prolonging its productive life and reducing the need for frequent maintenance or costly interventions.
- Enhanced Reservoir Management: Screen pipes allow for better control over fluid inflow, including water and gas. This control improves reservoir management, enabling efficient oil production and maximizing recovery rates.
4. Recent Advancements:
The oil equipment industry has witnessed notable advancements in screen pipe technology, further enhancing their effectiveness in oil extraction:
- Advanced Materials: Manufacturers now utilize advanced materials, such as corrosion-resistant alloys and composite materials, to improve the durability and performance of screen pipes, extending their lifespan and reducing maintenance requirements.
- Enhanced Slot Design: Innovations in slot design have led to improved sand control capabilities, enabling screen pipes to prevent sand production more effectively while maintaining optimal flow rates.
- Computational Modeling: The use of computational modeling techniques allows for better prediction of fluid flow and sand retention within screen pipes. This aids in optimizing design parameters and selecting the most suitable screen pipe configurations for specific reservoir conditions.
Conclusion:
Screen pipes are indispensable components in the oil equipment industry, particularly in the field of metallurgy, minerals, and energy. Their applications, benefits, and recent advancements significantly contribute to the efficiency and productivity of oil wells. By staying informed about the latest developments in screen pipe technology, professionals in the industry can make informed decisions and implement strategies to optimize oil production and reservoir management.