Screen Pipes: Why Size and Shape Matter
---
Table of Contents: 1. Introduction 2. Understanding Screen Pipes 3. The Significance of Size 4. Impact of Shape on Filtration Efficiency 5. Different Designs for Different Applications 6. Factors Affecting Screen Pipe Performance 7. FAQs about Screen Pipes 8. Conclusion 1. Introduction Screen pipes are an integral part of many industries, including oil and gas, water treatment, mining, and agricul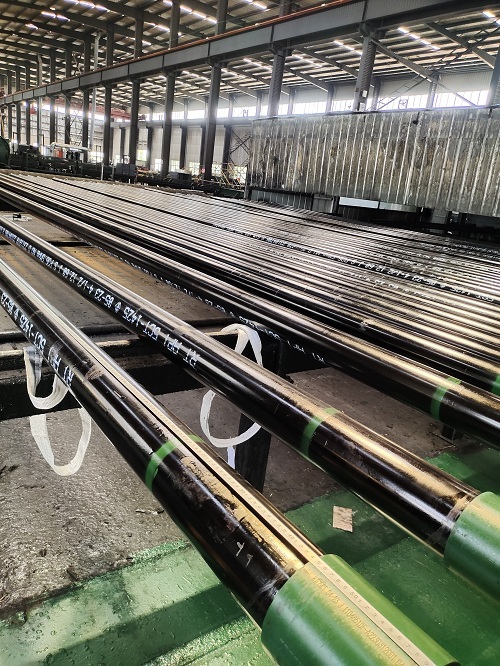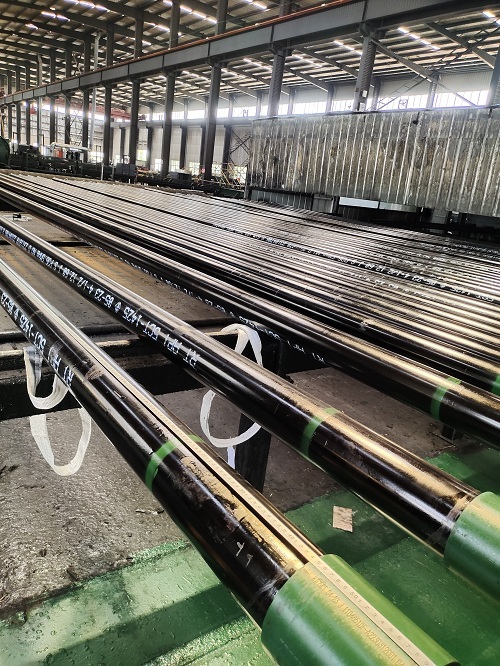 Table of Contents:
1. Introduction
2. Understanding Screen Pipes
3. The Significance of Size
4. Impact of Shape on Filtration Efficiency
5. Different Designs for Different Applications
6. Factors Affecting Screen Pipe Performance
7. FAQs about Screen Pipes
8. Conclusion
1. Introduction
Screen pipes are an integral part of many industries, including oil and gas, water treatment, mining, and agriculture. These pipes are designed to provide filtration and separation while ensuring the smooth flow of fluids. In this article, we will explore why size and shape are key considerations when selecting screen pipes and how they can significantly impact their performance.
2. Understanding Screen Pipes
Screen pipes, also known as wedge wire screens, consist of a metallic pipe with a screen wrapped around it. The screen is made up of V-shaped wires or rods, which provide a precise gap for filtration. The fluid passes through the screen while retaining solid particles, ensuring the desired quality of the filtered fluid.
3. The Significance of Size
The size of the screen pipes directly affects their filtration capacity. A larger diameter allows for a higher flow rate and increased capacity to handle larger volumes of fluid. Conversely, a smaller diameter is suitable for applications with lower flow rates or restricted space. Selecting the right size ensures optimal filtration efficiency and prevents clogging or damage to the pipes.
4. Impact of Shape on Filtration Efficiency
The shape of screen pipes also plays a crucial role in their filtration efficiency. The most common shape is cylindrical, as it provides a robust and versatile design suitable for various applications. However, for specific filtration requirements, other shapes such as conical, flat, or curved screens may be more effective. These alternative shapes improve the self-cleaning ability, enhance particle separation, and reduce the risk of blockage.
5. Different Designs for Different Applications
Screen pipes come in a range of designs to cater to different industries and applications. For example, in the oil and gas industry, screen pipes with a premium mesh design are used to prevent sand and debris from entering the wellbore. In the water treatment industry, cylindrical screen pipes with precise aperture sizes ensure efficient removal of contaminants. Understanding the requirements of your specific application is crucial in selecting the most suitable design.
6. Factors Affecting Screen Pipe Performance
Several factors can influence the performance of screen pipes. Apart from size and shape, factors such as material composition, wire or rod diameter, and open area play a significant role. High-quality materials, such as stainless steel or corrosion-resistant alloys, enhance durability and longevity. The diameter of the wires or rods determines the size of the particles that can be retained, while the open area affects the flow rate and passage of fluid.
7. FAQs about Screen Pipes
1. What is the maximum flow rate that screen pipes can handle?
2. Can screen pipes be customized according to specific requirements?
3. Are screen pipes suitable for high-temperature applications?
4. How often should screen pipes be cleaned or replaced?
5. Do screen pipes require regular maintenance?
8. Conclusion
In conclusion, size and shape are critical factors to consider when selecting screen pipes. The right size ensures optimal filtration capacity, while the appropriate shape enhances filtration efficiency and minimizes the risk of blockages. By understanding the specific requirements of your industry and application, you can choose the most suitable design and achieve improved performance and longevity. Invest in the right screen pipes, and experience enhanced filtration and fluid handling capabilities in your operations.