The Importance of API Tubing in Horizontal Drilling Operations
---
Table of Contents 1. Introduction 2. Understanding API Tubing 3. Benefits of API Tubing in Horizontal Drilling Operations 4. Applications of API Tubing 5. Key Considerations when Using API Tubing 6. Frequently Asked Questions (FAQs) 7. Conclusion 1. Introduction Horizontal drilling operations have revolutionized the oil and gas industry, allowing for increased production and access to previously u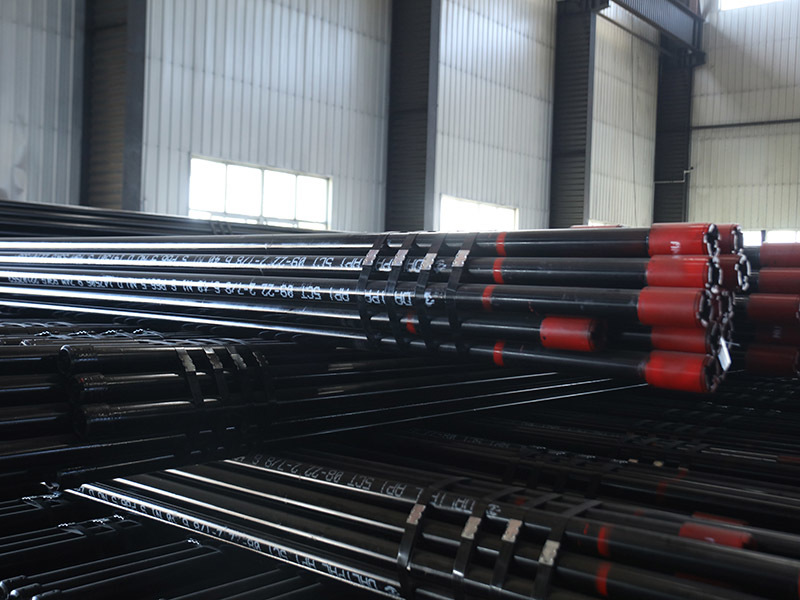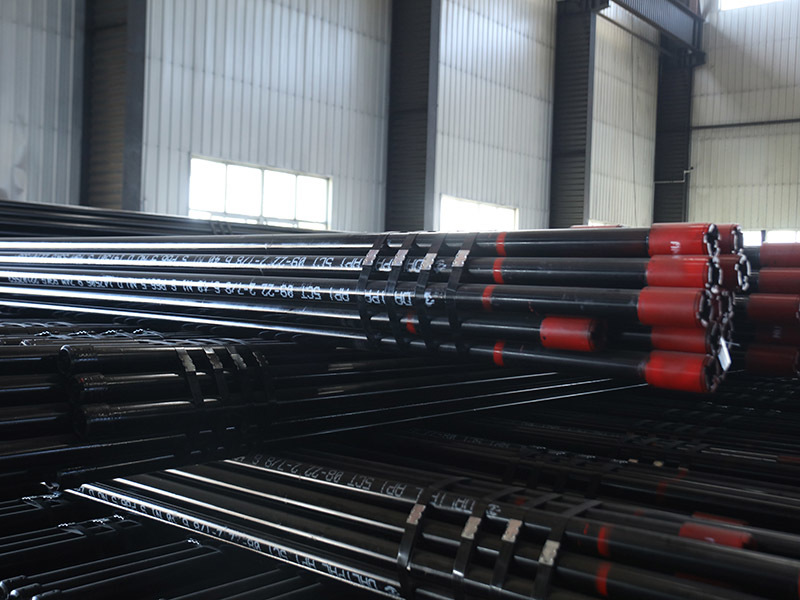 Table of Contents
1. Introduction
2. Understanding API Tubing
3. Benefits of API Tubing in Horizontal Drilling Operations
4. Applications of API Tubing
5. Key Considerations when Using API Tubing
6. Frequently Asked Questions (FAQs)
7. Conclusion
1. Introduction
Horizontal drilling operations have revolutionized the oil and gas industry, allowing for increased production and access to previously untapped reserves. API tubing, as an integral component in these operations, plays a pivotal role in ensuring success and efficiency.
2. Understanding API Tubing
API (American Petroleum Institute) tubing is a type of pipe specifically designed and manufactured to withstand the harsh conditions encountered in oil and gas wells. It is made from high-quality steel and undergoes stringent quality control measures to meet API standards. API tubing is known for its durability, corrosion resistance, and ability to withstand high-pressure environments.
3. Benefits of API Tubing in Horizontal Drilling Operations
3.1 Enhanced Production Rates
API tubing facilitates the efficient extraction of hydrocarbons from horizontal wells by providing a conduit for the flow of oil, gas, and other fluids to the surface. Its smooth inner surface minimizes friction, allowing for improved production rates and optimized flow.
3.2 Increased Wellbore Stability
In horizontal drilling operations, maintaining wellbore stability is crucial to prevent collapse and ensure uninterrupted drilling progress. API tubing provides the necessary strength and support to maintain the integrity of the wellbore, minimizing the risk of costly and time-consuming complications.
3.3 Corrosion Resistance
API tubing is designed to withstand corrosive elements commonly found in oil and gas wells, such as hydrogen sulfide (H2S) and carbon dioxide (CO2). Its corrosion-resistant properties ensure longevity and reduce the need for frequent replacements or repairs.
3.4 Compatibility with Downhole Tools
API tubing is compatible with various downhole tools used in horizontal drilling operations, such as pumps, packers, and logging tools. This compatibility allows for seamless integration and efficient functioning of the entire drilling system.
4. Applications of API Tubing
4.1 Primary Cementation
API tubing is used during primary cementation, where it serves as a conduit for injecting cement into the annular space between the casing and the formation. This process ensures proper zonal isolation, preventing fluid migration and maintaining well integrity.
4.2 Production Tubing
Once drilling operations are completed, API tubing serves as the production conduit, allowing for the extraction of hydrocarbons from the reservoir to the surface. Its robust design and corrosion resistance make it a reliable choice for prolonged and efficient production.
4.3 Well Intervention
API tubing is also essential in well intervention activities, such as workovers and stimulations. It provides a conduit for various tools and fluids needed to enhance production, repair downhole equipment, or perform reservoir stimulation treatments.
5. Key Considerations when Using API Tubing
5.1 Material Selection
Choosing the appropriate API tubing grade and material is crucial to ensure compatibility with the well's conditions, including temperature, pressure, and corrosive elements. Consulting with experts and adhering to API specifications is essential in making the right selection.
5.2 Size and Wall Thickness
Selecting the appropriate tubing size and wall thickness is a critical consideration to accommodate the desired production flow rates, pressure requirements, and wellbore stability. Proper sizing ensures optimal performance and longevity.
5.3 Connection Types
API tubing comes with various connection types, such as API threaded and premium connections. Consideration should be given to the specific well requirements, operational conditions, and budget constraints when choosing the appropriate connection type.
6. Frequently Asked Questions (FAQs)
6.1 What is the lifespan of API tubing?
6.2 Can API tubing be reused or recycled?
6.3 How often should API tubing be inspected?
6.4 Is API tubing compatible with other well components?
6.5 What are the common challenges associated with API tubing?
7. Conclusion
API tubing plays a vital role in ensuring the success and efficiency of horizontal drilling operations. Its durability, corrosion resistance, and compatibility with downhole tools make it an indispensable component in maximizing production rates and maintaining wellbore stability. By understanding the benefits, applications, and key considerations associated with API tubing, drilling professionals can make informed decisions to optimize their operations and achieve superior results.