Pup Joints and Fracking: How They Work Together
---
Table of Contents: 1. Introduction: Understanding Pup Joints and Fracking 2. What Are Pup Joints? 3. The Basics of Fracking 4. Pup Joints in Fracking: A Perfect Fit 5. The Function of Pup Joints in Fracking Operations 6. Types of Pup Joints Used in Fracking 7. Advantages and Benefits of Pup Joints in Fracking 8. Common Challenges and Solutions in Pup Joint Applications 9. Frequently Asked Question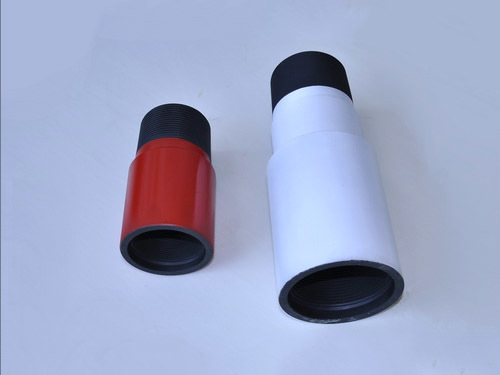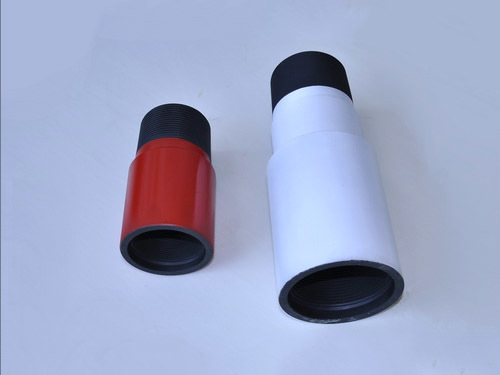 Table of Contents:
1. Introduction: Understanding Pup Joints and Fracking
2. What Are Pup Joints?
3. The Basics of Fracking
4. Pup Joints in Fracking: A Perfect Fit
5. The Function of Pup Joints in Fracking Operations
6. Types of Pup Joints Used in Fracking
7. Advantages and Benefits of Pup Joints in Fracking
8. Common Challenges and Solutions in Pup Joint Applications
9. Frequently Asked Questions about Pup Joints and Fracking
10. Conclusion

1. Introduction: Understanding Pup Joints and Fracking

Fracking, also known as hydraulic fracturing, has revolutionized the oil and gas industry in recent years. It allows for the extraction of valuable resources from deep within the earth's crust. Pup joints, on the other hand, are essential components in drilling operations. In this article, we will delve into the intricate relationship between pup joints and fracking, shedding light on how they work together to achieve optimal results.

2. What Are Pup Joints?

Pup joints are short pipe sections that connect larger pipes in a drill string. They are often used to adjust the length of the drill string or to isolate specific zones during drilling operations. Pup joints are typically made of high-strength alloy steel and come in various lengths, diameters, and connection types to accommodate different drilling needs.

3. The Basics of Fracking

Fracking involves injecting a high-pressure fluid, typically a mixture of water, chemicals, and proppants, into a wellbore to create fractures in the target formation. These fractures allow the trapped oil or gas to flow more freely, ultimately increasing production rates. Fracking has significantly expanded the industry's ability to access previously inaccessible reserves and has become a cornerstone of modern drilling techniques.

4. Pup Joints in Fracking: A Perfect Fit

Pup joints play a crucial role in the success of fracking operations. They provide flexibility and versatility by allowing drillers to adjust the length of the drill string as needed. By adding or removing pup joints, drilling teams can adapt to various geological conditions and optimize the fracking process.

5. The Function of Pup Joints in Fracking Operations

Pup joints serve multiple functions in fracking operations. Firstly, they enable drillers to fine-tune the length of the drill string, ensuring optimal wellbore coverage during the fracking process. Secondly, pup joints can be used to isolate specific sections of the wellbore, allowing for targeted fracking in zones that show potential for higher oil or gas yields. Lastly, pup joints facilitate the installation and removal of various downhole tools and equipment, enhancing operational efficiency.

6. Types of Pup Joints Used in Fracking

There are several types of pup joints commonly used in fracking operations. These include:
1. Standard Pup Joints: These are the most common type and are used to adjust the overall length of the drill string.
2. Double-Female Pup Joints: These connect two male-threaded pipes and are often used to extend the drill string or provide additional support.
3. Double-Male Pup Joints: These connect two female-threaded pipes and are used when a shorter drill string is required.
4. Combination Pup Joints: These have different types of connections on each end, allowing for versatility in connecting various drill string components.

7. Advantages and Benefits of Pup Joints in Fracking

The use of pup joints in fracking offers several advantages and benefits. Firstly, they provide flexibility in adjusting the drill string length, allowing for precise wellbore coverage. This adaptability is crucial in optimizing production rates and maximizing the recovery of oil or gas reserves. Secondly, pup joints enable targeted fracking by isolating specific zones, leading to enhanced well performance and increased yields. Lastly, pup joints facilitate efficient installation and removal of downhole tools, reducing operational downtime and boosting overall productivity.

8. Common Challenges and Solutions in Pup Joint Applications

While pup joints are vital components in fracking operations, they can also pose certain challenges. These challenges include thread wear, corrosion, and mechanical stresses. However, through proper maintenance, regular inspections, and the use of high-quality materials, these challenges can be mitigated effectively. Implementing best practices and working closely with experienced suppliers can ensure the longevity and reliability of pup joints in fracking applications.

9. Frequently Asked Questions about Pup Joints and Fracking

Q1: What is the role of pup joints in the fracking process?
Q2: How do pup joints help in adjusting the drill string length?
Q3: Can pup joints be reused in different fracking operations?
Q4: What materials are commonly used to manufacture pup joints?
Q5: Are there any specific maintenance requirements for pup joints?

10. Conclusion

In conclusion, pup joints are indispensable components in fracking operations. Their ability to adjust the drill string length, isolate specific zones, and facilitate the installation of downhole equipment makes them essential for achieving optimal results in the oil and gas industry. By understanding how pup joints and fracking work together, drilling teams can effectively enhance production rates, maximize resource recovery, and ensure the overall success of their operations.