The Ultimate Guide: How to Maintain and Clean Slotted Liners for Long-Term Use
---
Table of Contents: 1. Introduction to Slotted Liners 2. Why Maintenance and Cleaning Are Crucial for Slotted Liners 3. Essential Tools and Equipment 4. Step-by-Step Guide to Maintaining Slotted Liners 4.1 Inspecting for Damage or Corrosion 4.2 Clearing Debris and Blockages 4.3 Lubricating and Protecting Slotted Liners 5. Cleaning Techniques for Slotted Liners 5.1 Cleaning Solutions and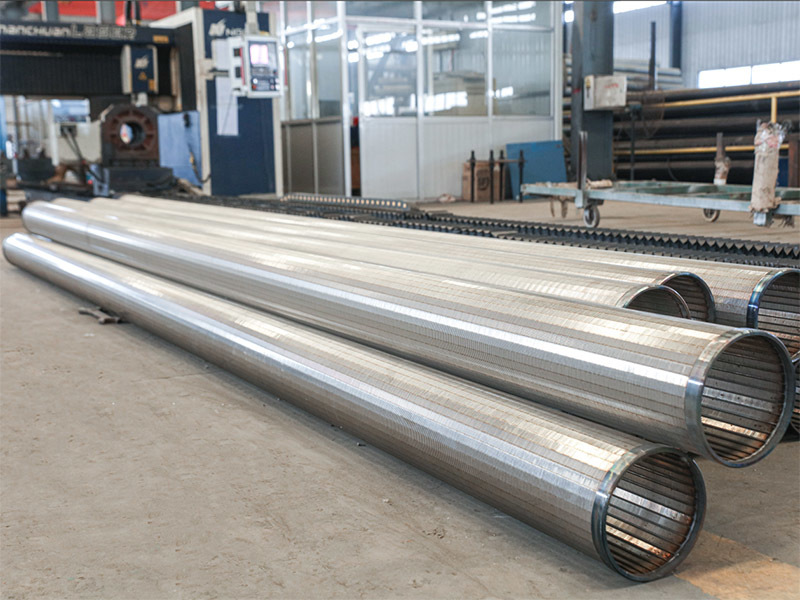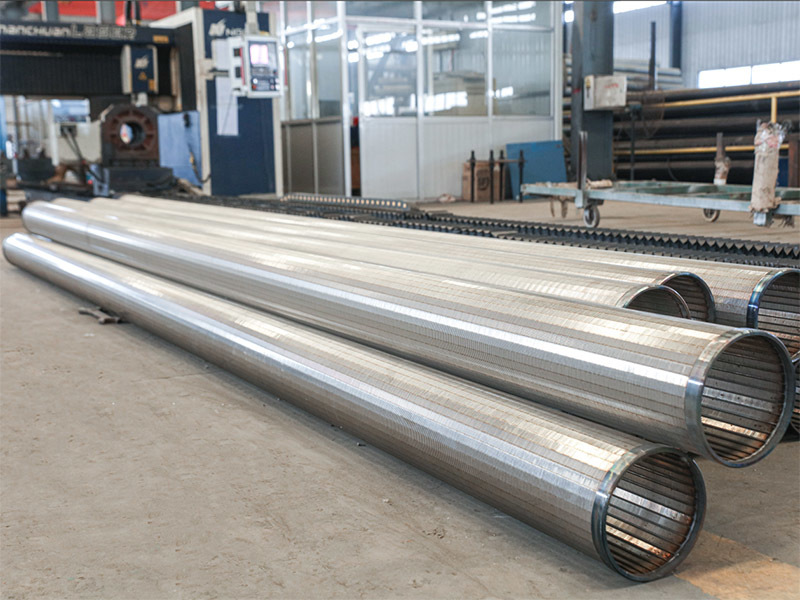 Table of Contents:
1. Introduction to Slotted Liners
2. Why Maintenance and Cleaning Are Crucial for Slotted Liners
3. Essential Tools and Equipment
4. Step-by-Step Guide to Maintaining Slotted Liners
4.1 Inspecting for Damage or Corrosion
4.2 Clearing Debris and Blockages
4.3 Lubricating and Protecting Slotted Liners
5. Cleaning Techniques for Slotted Liners
5.1 Cleaning Solutions and Agents
5.2 Pressure Washing
5.3 Mechanical Cleaning Methods
5.4 Preventing Clogging and Scaling
6. FAQs: Common Questions About Slotted Liner Maintenance
6.1 How often should slotted liners be inspected?
6.2 Can I use any cleaning agent on slotted liners?
6.3 What should I do if I notice damage or corrosion?
6.4 Are there any specific precautions to take during pressure washing?
6.5 How can I prevent clogging and scaling in slotted liners?
7. Conclusion

1. Introduction to Slotted Liners

Slotted liners are an essential component in various industries, including oil and gas, mining, and construction. These cylindrical pipes with evenly spaced slots play a vital role in controlling the flow of fluids or preventing the entry of unwanted particles. To ensure their optimal functionality, it is crucial to maintain and clean slotted liners regularly.

2. Why Maintenance and Cleaning Are Crucial for Slotted Liners

Regular maintenance and cleaning of slotted liners are essential for several reasons. Firstly, it helps identify any damage or corrosion that may compromise the integrity of the liners. Timely detection of such issues allows for prompt repairs, preventing further deterioration and potential failures.
Additionally, maintaining slotted liners ensures that they remain free from debris and blockages. Over time, sediments, sand, and other particles can accumulate inside the slots, hindering the flow of fluids. Cleaning these liners helps restore their efficiency and prevents costly production delays or equipment damage.

3. Essential Tools and Equipment

Before diving into the maintenance and cleaning process, it is crucial to gather the necessary tools and equipment. Some essential items include:
- Protective gear (gloves, goggles, etc.)
- Inspection tools (flashlight, mirror, etc.)
- Cleaning solutions and agents (recommended by the manufacturer)
- Pressure washer or hose
- Brushes or mechanical cleaning tools
- Lubricants and protectants (appropriate for slotted liners)

4. Step-by-Step Guide to Maintaining Slotted Liners

Proper maintenance of slotted liners involves a systematic approach. Follow these steps to ensure their long-term durability and performance:

4.1 Inspecting for Damage or Corrosion

Regular inspections are crucial to identify any signs of damage or corrosion. Use appropriate inspection tools to thoroughly examine the entire length of the slotted liners. Look for cracks, dents, or any other visible defects. If any issues are detected, consult with a professional for repairs or replacements.

4.2 Clearing Debris and Blockages

To clear debris and blockages from slotted liners, start by removing any loose materials manually. Use brushes or other suitable tools to dislodge stubborn particles from the slots. Avoid using sharp objects that may damage the liners. If necessary, flush the liners with water or a recommended cleaning solution.

4.3 Lubricating and Protecting Slotted Liners

Once the slotted liners are clean, it is essential to lubricate and protect them. Apply a suitable lubricant or protectant along the length of the liners to prevent corrosion and enhance their longevity. Follow the manufacturer's recommendations for the appropriate product and application method.

5. Cleaning Techniques for Slotted Liners

While regular maintenance prevents major issues, cleaning slotted liners is equally important. Here are some effective techniques for thorough cleaning:

5.1 Cleaning Solutions and Agents

Use cleaning solutions or agents recommended by the manufacturer. These solutions are specifically formulated to dissolve deposits without causing damage to the liners. Follow the instructions provided and ensure proper ventilation during the cleaning process.

5.2 Pressure Washing

For more stubborn deposits or blockages, pressure washing can be an effective cleaning method. Use a pressure washer or hose with an appropriate nozzle attachment to direct high-pressure water into the slots. Be cautious while applying pressure to avoid damaging the liners.

5.3 Mechanical Cleaning Methods

In cases where manual cleaning is not sufficient, mechanical cleaning methods can be employed. Specialized brushes or rotating tools can be used to remove tough deposits or scaling from the slots. Carefully select the appropriate tools to avoid any damage to the liners.

5.4 Preventing Clogging and Scaling

Prevention is better than cure when it comes to slotted liners. Implement measures to prevent clogging and scaling by using screens or filters to trap unwanted particles. Regularly monitor the flow rate and pressure to detect any changes that may indicate potential issues.

6. FAQs: Common Questions About Slotted Liner Maintenance
6.1 How often should slotted liners be inspected?

Slotted liners should be inspected at regular intervals, ideally as part of a routine maintenance program. The frequency of inspections may vary depending on the specific application and operating conditions. Consult the manufacturer's guidelines or industry standards for recommended inspection frequencies.

6.2 Can I use any cleaning agent on slotted liners?

No, it is essential to use cleaning agents recommended by the manufacturer or industry experts. These cleaning agents are formulated to effectively remove deposits without causing harm to the slotted liners. Using the wrong cleaning agent can potentially damage the liners or compromise their integrity.

6.3 What should I do if I notice damage or corrosion?

If you notice any damage or corrosion on the slotted liners during inspection, it is crucial to take immediate action. Consult with a professional or the manufacturer for guidance on the appropriate repair or replacement procedure. Ignoring or delaying repairs can lead to further damage and potential failures.

6.4 Are there any specific precautions to take during pressure washing?

When using pressure washing to clean slotted liners, it is important to be cautious. Avoid applying excessive pressure that may cause damage to the liners. Use the appropriate nozzle attachment and maintain a safe distance between the nozzle and the liners. Always follow the manufacturer's recommendations for pressure washing.

6.5 How can I prevent clogging and scaling in slotted liners?

To prevent clogging and scaling in slotted liners, consider implementing preventive measures. Using screens or filters to trap unwanted particles can significantly reduce the chances of blockages. Regularly monitoring the flow rate and pressure can help detect any changes that may indicate potential issues.

7. Conclusion

Maintaining and cleaning slotted liners is essential for their long-term use and performance. By following the recommended practices outlined in this guide, you can ensure the durability, functionality, and optimal flow of fluids through the slotted liners. Regular inspections, timely repairs, and effective cleaning techniques will help extend the lifespan of your slotted liners and minimize costly downtime. Remember to consult the manufacturer's guidelines and industry standards for specific recommendations related to your application.