Understanding Slotted Liner in the Metallurgy, Mining, and Energy Industry
---
Introduction: In the realm of pipe materials for the petroleum industry, slotted liner plays a crucial role in enhancing production efficiency and managing reservoir environments. This article delves into the key aspects of slotted liner, its applications, and its significance in the metallurgy, mining, and energy industry. 1. What is Slotted Liner? A slotted liner is a specialized type of pipe us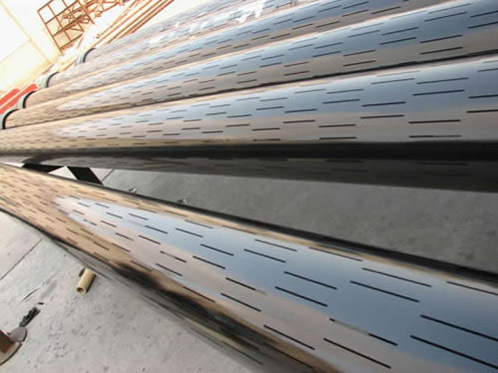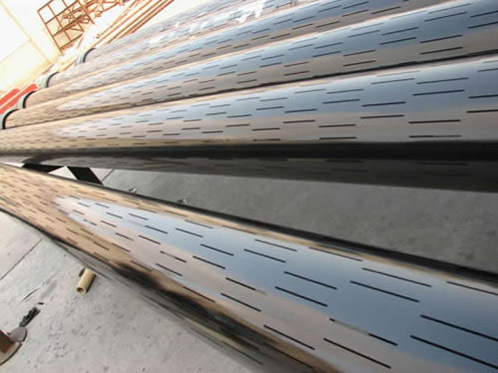 Introduction:
In the realm of pipe materials for the petroleum industry, slotted liner plays a crucial role in enhancing production efficiency and managing reservoir environments. This article delves into the key aspects of slotted liner, its applications, and its significance in the metallurgy, mining, and energy industry.
1. What is Slotted Liner?
A slotted liner is a specialized type of pipe used in oil and gas wells. It is designed with evenly spaced slots cut along its length, allowing for controlled fluid flow while retaining the surrounding formation. These slots can be customized based on the specific reservoir characteristics and production requirements.
2. Applications of Slotted Liner:
- Reservoir Management: Slotted liners are utilized to optimize the inflow of reservoir fluids, ensuring uniform distribution and preventing sand production. By controlling the fluid flow, slotted liners enhance well performance and extend the life of the well.
- Sand Control: One of the primary purposes of slotted liners is to prevent sand and other solid particles from entering the wellbore. These liners act as a barrier, allowing the passage of oil and gas while retaining the formation sands.
- Horizontal Wells: Slotted liners find extensive use in horizontal wells, where maintaining the desired wellbore stability and productivity is critical. They aid in controlling fluid entry points and preventing the collapse of the formation, thereby improving overall well performance.
3. Advantages of Slotted Liner:
- Enhanced Production Efficiency: Slotted liners enable optimal inflow of reservoir fluids, reducing pressure drop and increasing production rates. This results in improved well performance and enhanced production efficiency.
- Wellbore Stability: By preventing sand production and maintaining the integrity of the formation, slotted liners contribute to wellbore stability, minimizing the risk of wellbore collapse and formation damage.
- Customization: Slotted liners can be designed and manufactured to meet specific reservoir requirements, ensuring optimal fluid flow control and sand control efficiency.
In conclusion, slotted liners play a vital role in the metallurgy, mining, and energy industry, especially in the field of pipe materials for petroleum applications. With their ability to control fluid flow, retain formation sands, and enhance well performance, slotted liners contribute significantly to production efficiency and reservoir management.