Slotted Liner: A Key Component in the Oil Industry
---
Introduction: Slotted liners play a crucial role in the metallurgy, mining, and energy industry, specifically in the manufacturing of oil pipes. This article delves into the significance of slotted liners, their applications, and the advantages they offer in the oil industry. 1. Understanding Slotted Liners: Slotted liners are specialized components used in oil pipe manufacturing. They are typical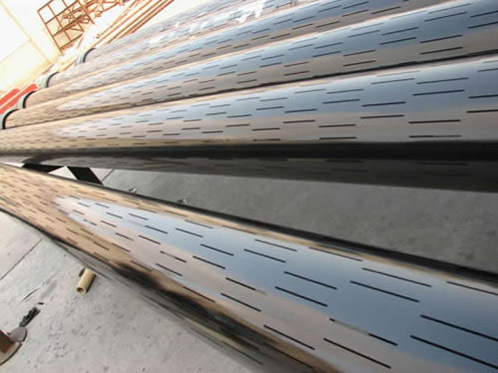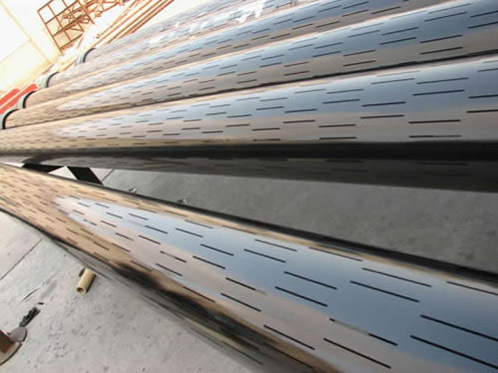 Introduction:
Slotted liners play a crucial role in the metallurgy, mining, and energy industry, specifically in the manufacturing of oil pipes. This article delves into the significance of slotted liners, their applications, and the advantages they offer in the oil industry.
1. Understanding Slotted Liners:
Slotted liners are specialized components used in oil pipe manufacturing. They are typically made of high-quality metals such as stainless steel or carbon steel and are designed with precise, evenly spaced slots along their length.
2. Applications in Oil Pipes:
Slotted liners are widely utilized in oil production wells. They are inserted into the pipe, acting as a filter to prevent unwanted sand, gravel, or other formations from entering the wellbore while allowing the flow of oil and gas. This ensures efficient production and extends the life of the well.
3. Enhancing Well Performance:
By utilizing slotted liners, oil wells can experience improved performance. These liners optimize the inflow of reservoir fluids, minimizing pressure drop and increasing overall production rates. Additionally, they help prevent formation damage, allowing for the extraction of oil without compromising the well's integrity.
4. Precision Engineering:
Slotted liners are manufactured with great precision to ensure the optimal distribution of slots. The size, shape, and placement of the slots are engineered to meet specific well conditions, considering factors such as reservoir characteristics, fluid properties, and anticipated production rates. This engineering precision enhances the effectiveness and longevity of the slotted liner.
5. Compatibility and Versatility:
Slotted liners are compatible with various completion techniques, making them suitable for a wide range of oil well configurations. They can be used in both cased and open-hole wells, allowing for versatility in well design and completion strategies.
6. Advantages over Other Filter Systems:
Compared to other types of sand control systems, slotted liners offer several advantages. They provide a larger open area for fluid flow, reducing the risk of plugging. Slotted liners also have a higher resistance to erosion, ensuring long-term durability. Moreover, they are cost-effective, easy to install, and require minimal maintenance.
Conclusion:
Slotted liners are a vital component in the metallurgy, mining, and energy industry, particularly for oil pipe applications. They provide efficient sand control, improve well performance, and offer versatility in well design. Their precision engineering and compatibility with various completion techniques make them an indispensable solution in the oil industry. By incorporating slotted liners into oil wells, operators can enhance production rates, extend well life, and ensure the overall success of their operations.