Screen Pipes: A Safe and Effective Solution for Oil Well Stimulation
---
Table of Contents: 1. Introduction 2. What are Screen Pipes? 3. The Importance of Oil Well Stimulation 4. Challenges in Oil Well Stimulation 5. How Screen Pipes Facilitate Effective Stimulation 6. Types of Screen Pipes 7. Advantages of Screen Pipes in Oil Well Stimulation 8. FAQs about Screen Pipes 9. Conclusion 1. Introduction As the demand for oil continues to grow, the need for efficient and sa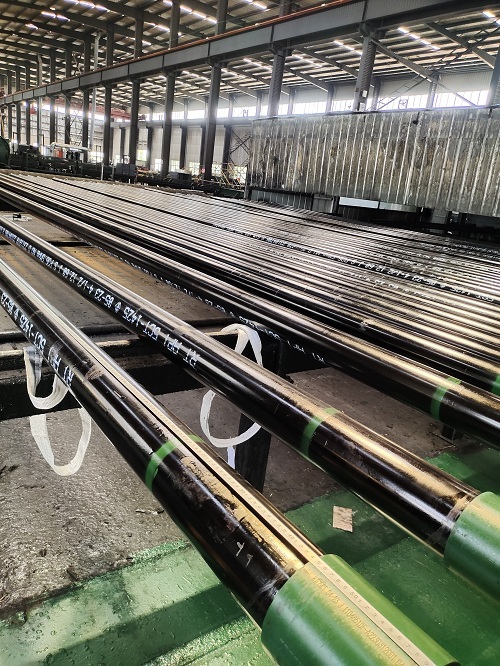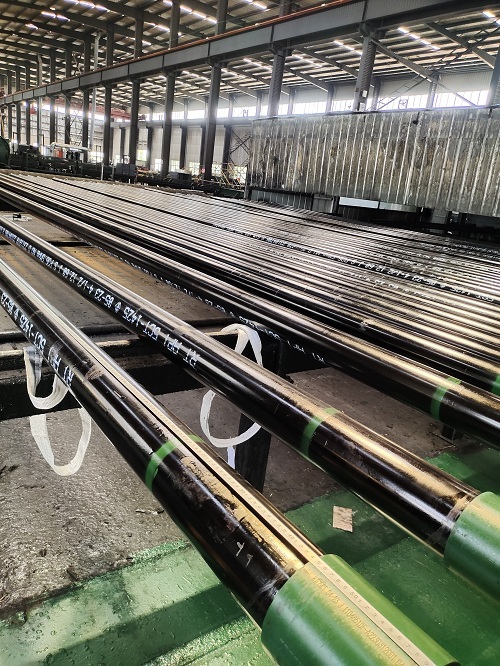 Table of Contents:
1. Introduction
2. What are Screen Pipes?
3. The Importance of Oil Well Stimulation
4. Challenges in Oil Well Stimulation
5. How Screen Pipes Facilitate Effective Stimulation
6. Types of Screen Pipes
7. Advantages of Screen Pipes in Oil Well Stimulation
8. FAQs about Screen Pipes
9. Conclusion
1. Introduction
As the demand for oil continues to grow, the need for efficient and safe extraction methods becomes paramount. Oil well stimulation plays a crucial role in maximizing production and maintaining the longevity of oil wells. In this article, we will explore how screen pipes offer a safe and effective solution for oil well stimulation, ensuring optimal results without compromising on safety.
2. What are Screen Pipes?
Screen pipes, also known as sand control screens, are specialized tools used in the oil and gas industry. They are installed in oil wells to prevent the entry of unwanted sand and other solid particles while allowing the flow of oil or gas. These pipes are constructed with precision-engineered slots or perforations that enable the passage of hydrocarbons while filtering out debris.
3. The Importance of Oil Well Stimulation
Oil well stimulation is a vital process used to enhance the productivity of oil wells. Over time, oil reservoirs may experience a decline in productivity due to various factors, such as natural aging or the accumulation of formation damage. Stimulation techniques, including hydraulic fracturing, acidizing, and matrix treatments, help to rejuvenate and optimize the flow of oil or gas from the reservoir to the well.
4. Challenges in Oil Well Stimulation
While oil well stimulation techniques have proven effective, they also pose certain challenges. One major concern is the potential ingress of sand and other solid particles into the wellbore during the stimulation process. These particles can cause severe damage to the well equipment, leading to reduced production and costly repairs. This is where screen pipes play a crucial role in preventing such issues.
5. How Screen Pipes Facilitate Effective Stimulation
Screen pipes act as a physical barrier against the intrusion of sand and other solids into the wellbore. By strategically placing these pipes in the well, operators can ensure that the formation fluids flow through the slots or perforations while keeping unwanted particles at bay. This enables efficient stimulation treatments without compromising the integrity of the well.
6. Types of Screen Pipes
There are different types of screen pipes available to suit various well conditions and stimulation techniques. Wire-wrapped screens, slotted liners, and premium mesh screens are some common options. Each type offers unique features and benefits, allowing operators to tailor the screen pipe selection to their specific well requirements.
7. Advantages of Screen Pipes in Oil Well Stimulation
- Enhanced Well Productivity: By preventing sand ingress, screen pipes help maintain optimal flow rates, maximizing well productivity.
- Extended Well Life: The use of screen pipes mitigates the risk of equipment damage caused by sand, increasing the longevity of the well.
- Cost Savings: Minimizing the need for frequent well interventions and repairs translates to significant cost savings for operators.
- Environmentally Friendly: Efficient oil well stimulation facilitated by screen pipes reduces the overall environmental impact by reducing the required stimulation treatments.
8. FAQs about Screen Pipes
Q1: How long do screen pipes typically last?
A1: The lifespan of screen pipes varies depending on factors such as well conditions and maintenance practices. However, with proper design and regular maintenance, screen pipes can last for several years.
Q2: Can screen pipes be used in unconventional oil and gas reservoirs?
A2: Yes, screen pipes are suitable for both conventional and unconventional reservoirs, including shale formations and tight oil reservoirs.
Q3: Are there specific precautions to consider when installing screen pipes?
A3: Yes, proper installation techniques and quality assurance measures should be followed to ensure the successful placement and functionality of screen pipes.
Q4: Can screen pipes be customized for specific well conditions?
A4: Absolutely, screen pipes can be tailored to suit specific wellbore sizes, reservoir characteristics, and stimulation requirements.
Q5: Are screen pipes compatible with other downhole tools?
A5: Yes, screen pipes can be integrated with various downhole tools and completion equipment to provide a comprehensive oil well stimulation solution.
9. Conclusion
Screen pipes have emerged as a reliable and efficient solution for effective oil well stimulation. By preventing the ingress of sand and other solid particles, these pipes facilitate optimal flow rates, extend well life, and reduce operational costs. With their customizable options and compatibility with various downhole tools, screen pipes offer operators a safe and effective method to maximize oil well productivity. Embrace the benefits of screen pipes and enhance your oil well stimulation practices for sustainable and profitable operations.