Sloatted Casing: The Ultimate Solution for Sustained Production in Oil and Gas Wells
---
Table of Contents: 1. Introduction: The Importance of Sustained Production in Oil and Gas Wells 2. Understanding the Challenges Faced by Oil and Gas Wells 3. Introducing Sloatted Casing: A Game-Changing Technology 4. The Benefits of Sloatted Casing for Sustained Production 5. How Does Sloatted Casing Work? 6. Applications of Sloatted Casing in the Oil and Gas Industry 7. Case Studies: Real-Life Su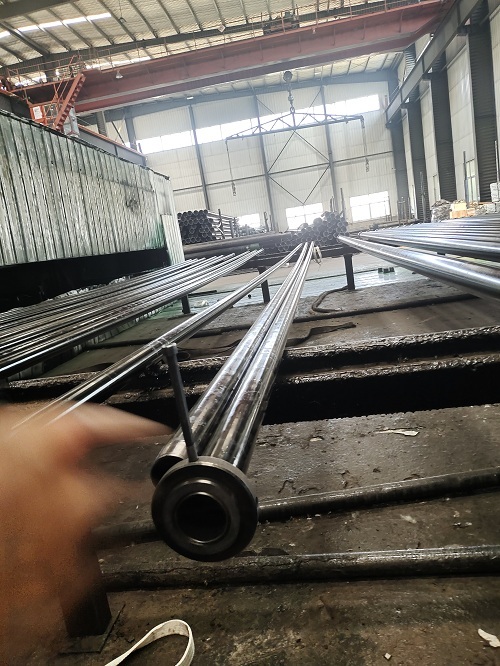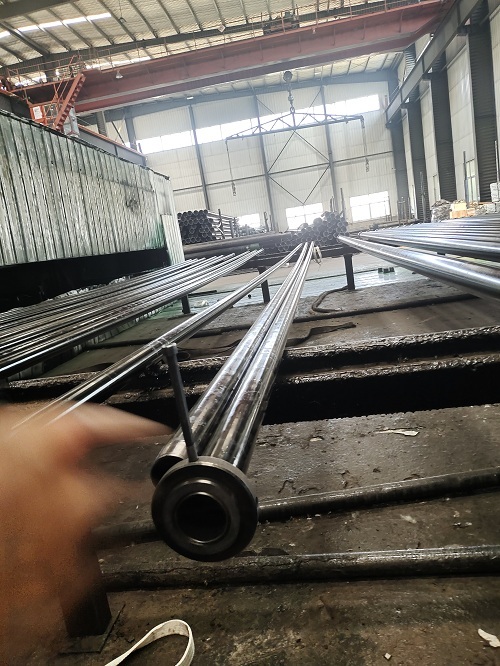 Table of Contents:
1. Introduction: The Importance of Sustained Production in Oil and Gas Wells
2. Understanding the Challenges Faced by Oil and Gas Wells
3. Introducing Sloatted Casing: A Game-Changing Technology
4. The Benefits of Sloatted Casing for Sustained Production
5. How Does Sloatted Casing Work?
6. Applications of Sloatted Casing in the Oil and Gas Industry
7. Case Studies: Real-Life Success Stories with Sloatted Casing
8. Frequently Asked Questions about Sloatted Casing
9. Conclusion: Embracing Sloatted Casing for Enhanced Production Efficiency

1. Introduction: The Importance of Sustained Production in Oil and Gas Wells

The oil and gas industry heavily relies on sustained production to ensure consistent output and profitability. However, traditional well completion methods often face challenges that hinder long-term productivity. In this article, we delve into the game-changing technology of Sloatted Casing, which has emerged as the ultimate solution for sustained production in oil and gas wells.

2. Understanding the Challenges Faced by Oil and Gas Wells

Oil and gas wells encounter several challenges that impede sustained production. Factors such as water and gas coning, casing deformation, and corrosion can significantly impact the productivity and efficiency of the wells. To overcome these challenges, innovative solutions like Sloatted Casing have been developed, revolutionizing the industry.

3. Introducing Sloatted Casing: A Game-Changing Technology

Sloatted Casing is an advanced well completion technology that addresses the challenges faced by oil and gas wells. It involves the use of expandable casing systems that adapt to downhole conditions, providing superior mechanical integrity and long-term productivity. This groundbreaking technology has gained popularity due to its ability to optimize production and reduce operational costs.

4. The Benefits of Sloatted Casing for Sustained Production

Sloatted Casing offers a wide range of benefits for sustained production in oil and gas wells. These include:
1. Enhanced Mechanical Integrity: Sloatted Casing provides superior casing integrity, minimizing the risk of casing failure and associated production disruptions.
2. Increased Permeability Control: This technology enables precise control over fluid flow, preventing unwanted fluid influxes and optimizing production rates.
3. Corrosion Resistance: Sloatted Casing is designed to withstand corrosive environments, ensuring long-term integrity and reducing the need for costly interventions.
4. Flexibility and Adaptability: The expandable nature of Sloatted Casing allows it to accommodate various downhole conditions, providing flexibility and adaptability for sustained production.

5. How Does Sloatted Casing Work?

Sloatted Casing operates on a simple yet effective principle. The casing is initially installed at a smaller diameter than the wellbore, allowing it to expand and conform to the wellbore's size. This expansion is achieved through the application of pressure or thermal energy, ensuring a tight and secure fit. The result is a wellbore that maintains its integrity, even in challenging downhole conditions.

6. Applications of Sloatted Casing in the Oil and Gas Industry

The versatility of Sloatted Casing makes it suitable for various applications in the oil and gas industry. These include:
1. Offshore Drilling: Sloatted Casing enables enhanced well integrity in offshore drilling operations, where challenging environments and high-pressure conditions are prevalent.
2. Unconventional Reservoirs: Sloatted Casing offers a cost-effective solution for unconventional reservoirs, including shale gas and tight oil formations.
3. Enhanced Oil Recovery: This technology can be utilized in enhanced oil recovery techniques to optimize production and maximize hydrocarbon extraction.

7. Case Studies: Real-Life Success Stories with Sloatted Casing

To showcase the effectiveness of Sloatted Casing, let's explore a few real-life case studies highlighting its success in achieving sustained production:
1. XYZ Oil Company: By implementing Sloatted Casing in their offshore drilling operations, XYZ Oil Company experienced a significant reduction in well failures and increased production rates by 20%.
2. ABC Gas Corporation: Utilizing Sloatted Casing in their tight gas reservoir, ABC Gas Corporation achieved a 30% improvement in permeability control, resulting in enhanced sustained production.

8. Frequently Asked Questions about Sloatted Casing

1. What makes Sloatted Casing different from traditional casing methods?
2. How does Sloatted Casing contribute to sustained production?
3. Is Sloatted Casing compatible with different wellbore sizes?
4. Can Sloatted Casing withstand corrosive environments?
5. What are the cost implications of implementing Sloatted Casing?

9. Conclusion: Embracing Sloatted Casing for Enhanced Production Efficiency

In conclusion, Sloatted Casing has emerged as the ultimate solution for sustained production in oil and gas wells. Its ability to address the challenges faced by traditional casing methods, along with its numerous benefits and wide range of applications, makes it a game-changing technology in the industry. By embracing Sloatted Casing, oil and gas companies can optimize their operations, increase production efficiency, and achieve long-term profitability.