Understanding Sloatted Casing in the Metallurgy, Minerals, and Energy Industry
---
Introduction: Sloatted casing plays a vital role in the metallurgy, minerals, and energy industry, particularly in the production of pipes for the petroleum sector. This article delves into the significance of Sloatted casing, its applications, and its relevance in the pipe manufacturing process. 1. The Definition and Purpose of Sloatted Casing: Sloatted casing, also known as slotted casing, refer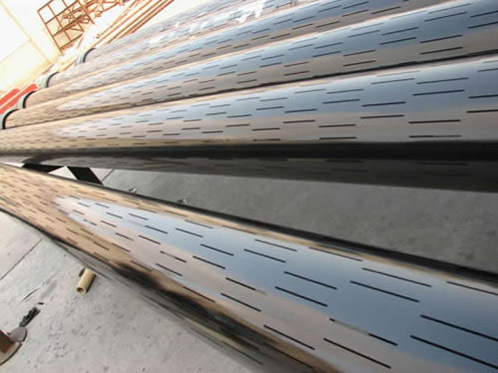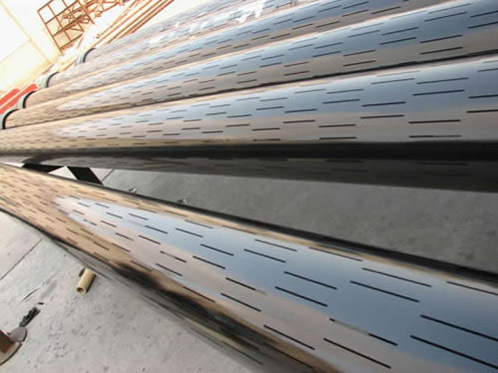 Introduction:
Sloatted casing plays a vital role in the metallurgy, minerals, and energy industry, particularly in the production of pipes for the petroleum sector. This article delves into the significance of Sloatted casing, its applications, and its relevance in the pipe manufacturing process.
1. The Definition and Purpose of Sloatted Casing:
Sloatted casing, also known as slotted casing, refers to pipes with evenly spaced slots or holes along their length. These slots or holes serve multiple purposes, including fluid filtration and sand control during well drilling and completion in the petroleum industry. Sloatted casing allows for the extraction of hydrocarbons while preventing the influx of unwanted materials, such as sand and sediments.
2. Applications in the Petroleum Industry:
Sloatted casing finds extensive usage in various stages of oil and gas well construction. During drilling operations, it prevents well collapse by acting as a support structure while allowing the flow of reservoir fluids. Additionally, it aids in maintaining well integrity and controlling the inflow of formation sand or other particulates.
3. Enhanced Well Productivity:
The strategic placement of slots or holes in Sloatted casing facilitates the extraction of hydrocarbons from specific zones of the reservoir. This technique improves well productivity by preventing sand production, minimizing formation damage, and reducing pressure drop during production. Sloatted casing ensures the efficient flow of oil or gas, optimizing the overall output of a well.
4. Material and Manufacturing Considerations:
Sloatted casing is typically manufactured from high-quality seamless or welded steel pipes. These pipes undergo precise slotting processes to ensure consistent slot dimensions and placement. The manufacturing process involves advanced techniques such as laser cutting or mechanical slotting, guaranteeing the required accuracy and quality.
5. Advancements and Innovations:
Continuous research and development in pipe manufacturing have led to the evolution of Sloatted casing. Advanced slot designs, such as variable density or non-clogging slots, offer improved sand control capabilities and enhanced well performance. Innovations in materials, coatings, and slot geometries further contribute to the longevity and reliability of Sloatted casing.
Conclusion:
In the realm of metallurgy, minerals, and energy, Sloatted casing holds immense significance for the pipe manufacturing industry, specifically in the production of petroleum pipes. Its ability to facilitate efficient fluid flow, prevent sand production, and enhance well productivity makes it a critical component in oil and gas well construction. As technology continues to advance, Sloatted casing will likely undergo further improvements, contributing to the sustainable growth of the industry.