Slotted Casing: Enhancing Efficiency and Performance in Petroleum Pipes
---
Introduction: Slotted casing is a vital component in the metallurgical and energy sector, specifically in the field of pipe manufacturing for petroleum applications. This article explores the significance of slotted casing and its impact on enhancing efficiency and performance in the oil and gas industry. From its applications to the advantages it offers, we delve into the world of slotted casing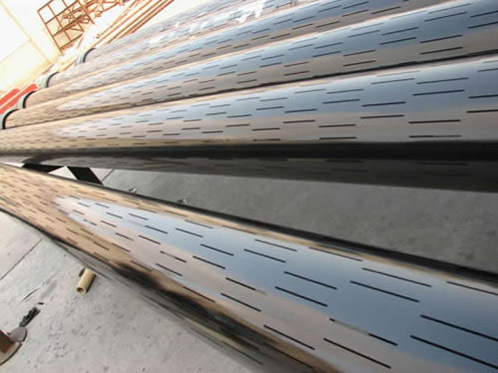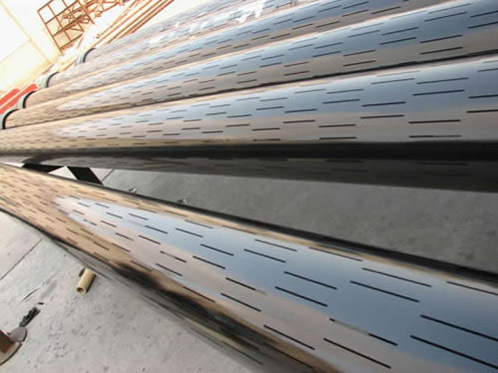 Introduction:
Slotted casing is a vital component in the metallurgical and energy sector, specifically in the field of pipe manufacturing for petroleum applications. This article explores the significance of slotted casing and its impact on enhancing efficiency and performance in the oil and gas industry. From its applications to the advantages it offers, we delve into the world of slotted casing and its role in optimizing petroleum pipe systems.
Applications of Slotted Casing:
Slotted casing finds extensive use in the petroleum industry, particularly in well completions and oil extraction processes. Its primary purpose is to allow the inflow of fluids and prevent sand or other solid particles from entering the production tubing. This feature makes slotted casing an ideal choice for oil wells with high formation sand production or those requiring water injection.
Efficiency and Performance Enhancement:
By incorporating slotted casing in petroleum pipes, several advantages are realized. Firstly, it improves the efficiency of oil extraction by providing a controlled flow of fluids from the reservoir to the production tubing. This controlled inflow minimizes the risk of sand production, which can cause severe damage to the well and reduce productivity.
Furthermore, slotted casing facilitates uniform fluid distribution along the wellbore, preventing preferential flow paths that can lead to uneven depletion of the reservoir. By maintaining balanced pressure distribution, slotted casing ensures the maximum utilization of the oil-bearing formation, resulting in improved recovery rates.
Advantages of Slotted Casing:
1. Sand Control: Slotted casing acts as a barrier that filters out sand and solid particles, preventing them from entering the production tubing. This significantly reduces the risk of equipment damage and improves overall system reliability.
2. Enhanced Well Integrity: Slotted casing provides additional support to the wellbore, enhancing its structural integrity. This is particularly crucial in wells with weak formations or those prone to collapse. The increased stability offered by slotted casing improves the lifespan of the well and reduces the need for costly repairs or replacements.
3. Flexibility in Completion Design: Slotted casing allows for greater flexibility in well completion design. It enables engineers to tailor the slot size, shape, and distribution to match specific reservoir characteristics and production requirements. This customization ensures optimal performance and maximizes production potential.
In conclusion, slotted casing plays a pivotal role in the petroleum industry, specifically in improving the efficiency and performance of pipes used in oil extraction. Its applications in sand control, well integrity, and flexibility in completion design make it an indispensable component in petroleum pipe systems. By incorporating slotted casing, companies in the metallurgical, mineral, and energy sectors can optimize their operations and achieve higher productivity in the extraction and production of oil and gas resources.