Wire Wrap Casing: A Crucial Element for Oil Extraction Efficiency
---
Introduction: Wire wrap casing plays a pivotal role in the oil extraction industry, serving as a critical element for enhancing efficiency and productivity. This article delves into the significance of wire wrap casing and explores its impact on oil drilling operations. We will discuss the benefits offered by wire wrap casing, key considerations for selecting the right casing, and its overall cont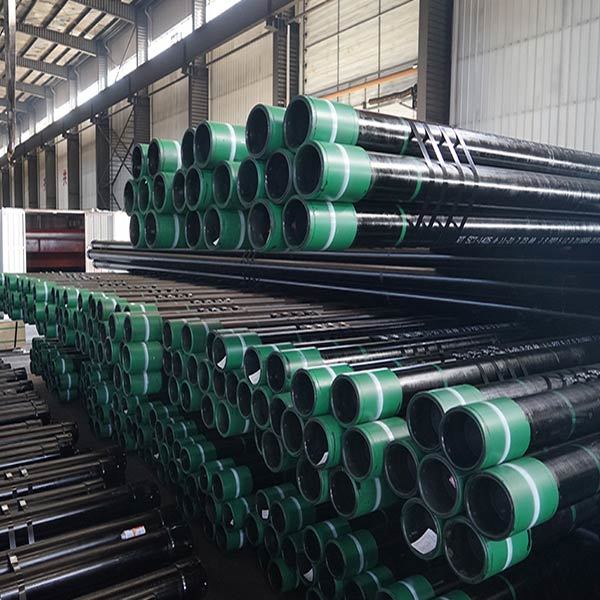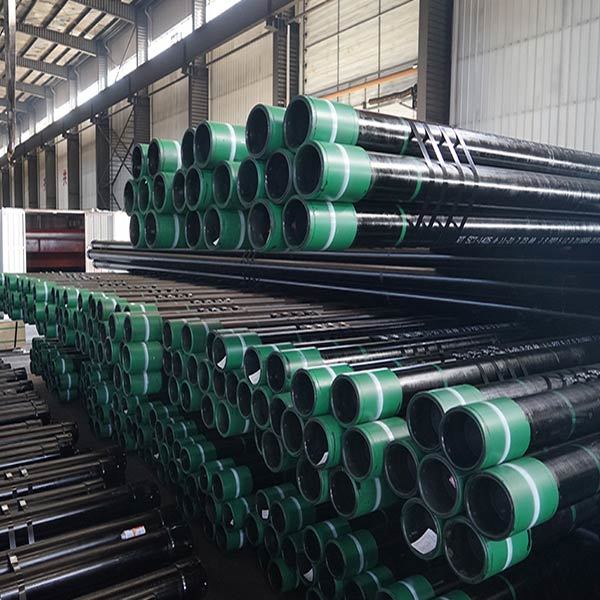 Introduction:
Wire wrap casing plays a pivotal role in the oil extraction industry, serving as a critical element for enhancing efficiency and productivity. This article delves into the significance of wire wrap casing and explores its impact on oil drilling operations. We will discuss the benefits offered by wire wrap casing, key considerations for selecting the right casing, and its overall contribution to maximizing production while minimizing downtime.
Table of Contents:
1. Understanding Wire Wrap Casing
2. Benefits of Wire Wrap Casing
3. Key Considerations for Choosing Wire Wrap Casing
4. Installation and Maintenance of Wire Wrap Casing
5. Frequently Asked Questions (FAQs)
6. Conclusion

1. Understanding Wire Wrap Casing

Wire wrap casing refers to a specialized type of casing used in oil extraction processes. It consists of a wire-wrapped screen that provides structural support and prevents the intrusion of unwanted particles during drilling operations. The wire wrap casing is typically made of stainless steel, ensuring durability and resistance to corrosive elements found deep within oil wells.

1.1 The Role of Wire Wrap Casing

Wire wrap casing acts as a critical barrier, preventing the collapse of the wellbore and maintaining well integrity. By supporting the well structure, it allows for efficient oil and gas flow while preventing the entry of sand, silt, and other formation materials.

1.2 Types of Wire Wrap Casing

Several types of wire wrap casing are available in the market, including continuous wrap, slip-on wire wrap, and welded wire wrap. Each type offers specific advantages, such as increased strength, improved filtration, and enhanced resistance to clogging.

2. Benefits of Wire Wrap Casing

Wire wrap casing offers numerous benefits that contribute to improved oil extraction efficiency. These benefits include:

2.1 Enhanced Filtration

The wire-wrapped screen of the casing acts as a filtration barrier, allowing oil and gas to flow through while retaining unwanted particles. This filtration capability prevents well clogging, increasing production efficiency and reducing maintenance requirements.

2.2 Improved Structural Integrity

Wire wrap casing provides crucial structural support to the well, preventing collapse and maintaining overall integrity. This stability ensures the well remains operational for extended periods, minimizing downtime and maximizing production.

2.3 Corrosion Resistance

The use of stainless steel in wire wrap casing construction ensures resistance to corrosive elements commonly found in oil wells. This resistance prolongs the lifespan of the casing, reducing the need for frequent replacements and minimizing costs.

2.4 Efficient Sand Control

Wire wrap casing effectively controls sand production by preventing sand particles from entering the wellbore. This sand control capability reduces equipment wear, enhances pump efficiency, and improves overall oil recovery rates.

3. Key Considerations for Choosing Wire Wrap Casing

Selecting the right wire wrap casing is crucial for optimizing oil extraction efficiency. Consider the following factors:

3.1 Well Conditions

Evaluate the well conditions, including temperature, pressure, and corrosive elements present. Choose a wire wrap casing material with suitable corrosion resistance and durability to ensure long-term performance.

3.2 Filtration Requirements

Assess the filtration needs based on the well's characteristics and anticipated production rates. Select a wire wrap casing with an appropriate slot size to prevent sand production while allowing for efficient oil flow.

3.3 Installation and Maintenance

Consider the ease of installation and maintenance when choosing wire wrap casing. Opt for a design that facilitates straightforward installation procedures and allows for easy cleaning and maintenance to minimize downtime.

4. Installation and Maintenance of Wire Wrap Casing

Proper installation and maintenance practices are crucial to ensure the optimal performance of wire wrap casing. Follow these guidelines:

4.1 Installation Procedures

Ensure accurate positioning of the wire wrap casing during installation to maintain the desired wellbore diameter. Proper centralization and securing techniques are essential to avoid deviation and instability.

4.2 Regular Inspections

Perform regular inspections to identify any signs of wear, corrosion, or damage to the wire wrap casing. Address any issues promptly to prevent further degradation and ensure continued efficiency.

4.3 Cleaning and Maintenance

Implement regular cleaning and maintenance routines to remove scale, sediment, and other deposits that may accumulate on the wire wrap casing. This practice helps maintain optimal filtration and prolongs the casing's lifespan.

5. Frequently Asked Questions (FAQs)
5.1 How does wire wrap casing contribute to oil extraction efficiency?

Wire wrap casing enhances oil extraction efficiency by providing structural support, preventing well collapse, and ensuring efficient filtration and sand control.

5.2 What are the main factors to consider when selecting wire wrap casing?

Key considerations include well conditions, filtration requirements, and ease of installation and maintenance.

5.3 How long does wire wrap casing last?

The lifespan of wire wrap casing depends on various factors, including well conditions, maintenance practices, and casing material. Properly maintained casing can last for decades.

5.4 Can wire wrap casing be used in offshore drilling operations?

Yes, wire wrap casing is suitable for both onshore and offshore drilling operations. However, offshore applications may require additional considerations due to harsher environmental conditions.

5.5 What are the alternatives to wire wrap casing?

Alternative casing options include slotted casing, perforated casing, and expandable casing. Each option offers specific advantages depending on the well's conditions and desired outcomes.

6. Conclusion

Wire wrap casing serves as a crucial element for enhancing oil extraction efficiency by providing structural support, efficient filtration, and sand control. Choosing the right wire wrap casing, considering factors such as well conditions and filtration requirements, is essential for optimizing production performance. By understanding the benefits and key considerations associated with wire wrap casing, oil drilling operations can achieve higher efficiency, minimize downtime, and maximize overall productivity.