Exploring the Benefits of Pup Joints for the Oil and Gas Industry: A Comprehensive Guide
---
Table of Contents: 1. Introduction 2. What are Pup Joints? 3. Applications of Pup Joints in the Oil and Gas Industry 4. Advantages of Using Pup Joints 5. Factors to Consider When Choosing Pup Joints 6. FAQs 7. Conclusion 1. Introduction In the oil and gas industry, efficiency, safety, and productivity are of utmost importance. To achieve these goals, it is crucial to utilize the right tools and eq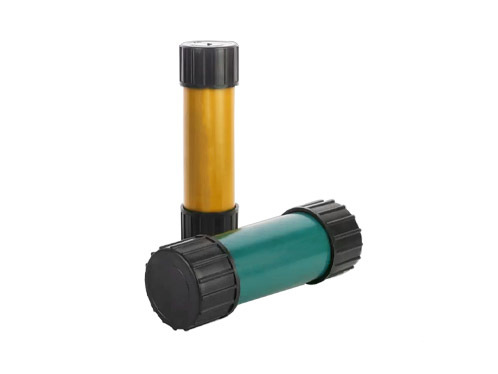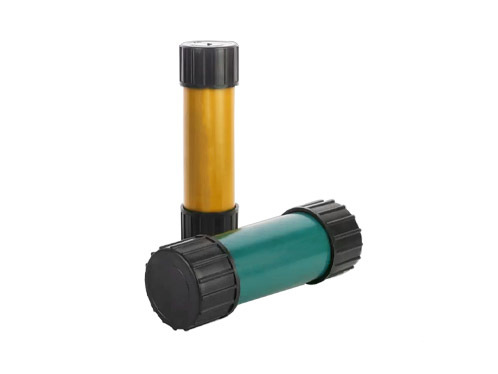 Table of Contents:
1. Introduction
2. What are Pup Joints?
3. Applications of Pup Joints in the Oil and Gas Industry
4. Advantages of Using Pup Joints
5. Factors to Consider When Choosing Pup Joints
6. FAQs
7. Conclusion

1. Introduction

In the oil and gas industry, efficiency, safety, and productivity are of utmost importance. To achieve these goals, it is crucial to utilize the right tools and equipment. Pup joints, often overlooked but highly beneficial, can significantly contribute to the success of oil and gas operations. This article will delve into the applications, advantages, and considerations when using pup joints in the industry.

2. What are Pup Joints?

Pup joints are short sections of pipe that connect various components of the drill string in oil and gas operations. They are usually used to adjust the length of the drill string, allowing for flexibility and adaptability in different drilling conditions. Pup joints are typically threaded on both ends and come in various sizes, materials, and configurations to fit specific requirements.

3. Applications of Pup Joints in the Oil and Gas Industry

Pup joints find extensive applications in the oil and gas industry, primarily in drilling operations. Some key applications include:
- Length Adjustment: Pup joints enable operators to fine-tune the length of the drill string, accommodating varying well depths and geological formations.
- Tool Connections: Pup joints facilitate the connection between different drilling tools, such as drill collars, heavy-weight drill pipes, or stabilizers.
- Casing and Tubing Connection: Pup joints assist in connecting casing and tubing sections during well completion, allowing for a seamless flow of fluids and efficient wellbore integrity.

4. Advantages of Using Pup Joints

Using pup joints in oil and gas operations offers several advantages:
- Flexibility: Pup joints provide flexibility to adjust the length of the drill string on-site, reducing downtime and increasing operational efficiency.
- Enhanced Safety: Proper utilization of pup joints ensures proper weight distribution, minimizing the risk of drill string failures, stuck pipe incidents, and other potential drilling hazards.
- Cost-Effectiveness: Pup joints allow for the reuse of existing components by adjusting the length as needed, resulting in cost savings and reduced equipment inventory.
- Versatility: Pup joints are available in various sizes, materials, and configurations, making them suitable for different drilling environments and well conditions.
- Improved Performance: By optimizing the length of the drill string, pup joints help achieve optimal weight on bit, enhancing drilling performance and overall productivity.

5. Factors to Consider When Choosing Pup Joints

When selecting pup joints for oil and gas operations, several factors need to be considered:
- Size and Length: Ensure the pup joints are compatible with the drill string and well specifications, considering the required length adjustments.
- Material and Grade: Select appropriate materials, such as alloy steel or stainless steel, based on the specific drilling environment and corrosive factors.
- Thread Type: Choose the correct thread type and connection to ensure compatibility with other components of the drill string.
- Quality and Durability: Opt for high-quality pup joints from reliable manufacturers to ensure durability, reliability, and compliance with industry standards.
- Safety Regulations: Adhere to safety regulations and industry best practices when selecting, installing, and operating pup joints to mitigate risks and ensure safe operations.

6. FAQs

Q1: Are pup joints only used in drilling operations?
A1: While pup joints are commonly used in drilling operations, they also find applications in well completion, workover, and production activities.
Q2: Can pup joints be customized for specific requirements?
A2: Yes, pup joints can be customized in terms of length, material, and thread type to meet specific operational needs and well conditions.
Q3: How often should pup joints be inspected and maintained?
A3: Regular inspection and maintenance of pup joints are essential to ensure their integrity and performance. The frequency of inspections depends on the operating conditions and regulatory requirements.
Q4: Can pup joints be reused in different drilling projects?
A4: Yes, pup joints are designed for reuse and can be adjusted to suit various drilling projects, promoting cost-effectiveness and reducing equipment inventory.
Q5: Are pup joints suitable for offshore drilling operations?
A5: Yes, pup joints are widely used in offshore drilling operations, thanks to their versatility, adaptability, and ability to withstand harsh marine environments.

7. Conclusion

Pup joints are a crucial component in the oil and gas industry, offering flexibility, safety, and cost-efficiency in drilling operations. By understanding the applications, advantages, and considerations associated with pup joints, operators can optimize their drilling processes, enhance safety measures, and improve overall performance. Choose high-quality pup joints, ensure proper maintenance, and adhere to industry best practices to maximize the benefits of pup joints in the oil and gas industry.