The Benefits of Using Slotted Liners in Oil Well Production
---
Table of Contents 1. Introduction 2. How Slotted Liners Improve Oil Well Production 3. Increased Wellbore Stability 4. Enhanced Fluid Flow Control 5. Prevention of Sand Production 6. Improved Reservoir Contact 7. Cost-Effective Solution 8. Easy Installation and Maintenance 9. FAQs 10. Conclusion 1. Introduction When it comes to oil well production, maximizing efficiency and productivity is crucial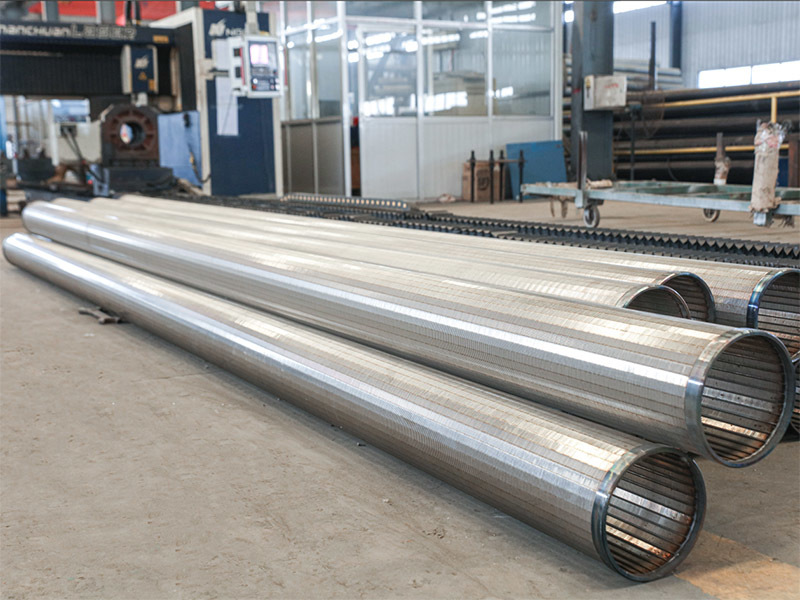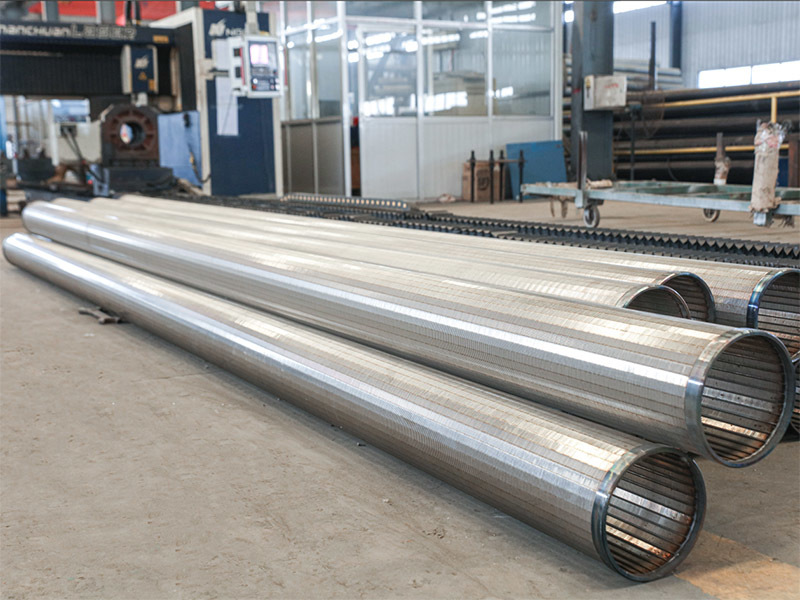 Table of Contents
1. Introduction
2. How Slotted Liners Improve Oil Well Production
3. Increased Wellbore Stability
4. Enhanced Fluid Flow Control
5. Prevention of Sand Production
6. Improved Reservoir Contact
7. Cost-Effective Solution
8. Easy Installation and Maintenance
9. FAQs
10. Conclusion
1. Introduction
When it comes to oil well production, maximizing efficiency and productivity is crucial. One essential component that plays a significant role in this process is the slotted liner. In this article, we will delve into the benefits of utilizing slotted liners in oil well production and how they can contribute to the success of your operations.
2. How Slotted Liners Improve Oil Well Production
Slotted liners offer numerous advantages that positively impact oil well production. Let's explore some of the key benefits in detail.
3. Increased Wellbore Stability
One of the primary advantages of using slotted liners is the improved wellbore stability they provide. By installing slotted liners, the wellbore is reinforced, preventing collapse and maintaining the integrity of the well. This stability ensures optimal production rates and reduces the risk of wellbore damage.
4. Enhanced Fluid Flow Control
Slotted liners are designed with precision-engineered slots that allow for controlled fluid flow. These slots regulate the influx of fluids, optimizing production rates while minimizing the risk of excessive fluid influx. The controlled flow provided by slotted liners helps maintain the pressure balance within the well, leading to smoother operations and increased overall productivity.
5. Prevention of Sand Production
Sand production is a common challenge in oil well production that can significantly impact operations. Slotted liners are specifically designed to prevent sand production by allowing the inflow of oil and gas while filtering out sand particles. By effectively managing sand production, slotted liners enhance well performance and minimize the need for costly interventions.
6. Improved Reservoir Contact
Slotted liners play a crucial role in ensuring effective reservoir contact. Their design allows for direct contact with the reservoir, facilitating efficient extraction of oil and gas. The enhanced reservoir contact provided by slotted liners results in improved production rates and overall recovery.
7. Cost-Effective Solution
In addition to their operational benefits, slotted liners offer a cost-effective solution for oil well production. The installation of slotted liners is relatively straightforward, requiring minimal equipment and resources. This ease of installation translates into cost savings for operators. Furthermore, the durability and longevity of slotted liners minimize the need for frequent replacements, reducing maintenance costs over time.
8. Easy Installation and Maintenance
The installation and maintenance process for slotted liners is straightforward and efficient. With proper planning and execution, the installation can be completed within a short timeframe, minimizing downtime and maximizing productivity. Additionally, slotted liners require minimal maintenance, resulting in reduced operational costs and increased operational efficiency.
9. FAQs
Q1: Are slotted liners suitable for all types of oil wells?
A1: Slotted liners can be tailored to suit various oil well conditions and production requirements. Consulting with industry experts and considering specific well characteristics will help determine the most suitable slotted liner design.
Q2: Can slotted liners prevent sand production entirely?
A2: While slotted liners are highly effective in managing sand production, complete prevention may not always be possible. However, they significantly reduce the occurrence of sand production, minimizing its impact on operations.
Q3: How long do slotted liners typically last?
A3: The lifespan of slotted liners can vary depending on factors such as well conditions, production rates, and reservoir characteristics. However, when properly installed and maintained, slotted liners can last for several years.
Q4: Can slotted liners be retrofitted into existing wells?
A4: Yes, slotted liners can be retrofitted into existing wells. However, thorough well analysis and planning are necessary to ensure compatibility and optimal performance.
Q5: Do slotted liners require any special cleaning or maintenance procedures?
A5: Slotted liners generally require minimal maintenance. Routine monitoring and periodic well inspections are recommended to identify and address any potential issues promptly.
10. Conclusion
Utilizing slotted liners in oil well production offers several significant benefits, including increased wellbore stability, enhanced fluid flow control, prevention of sand production, improved reservoir contact, cost-effectiveness, and ease of installation and maintenance. Incorporating slotted liners into your operations can lead to improved efficiency, productivity, and overall success in oil well production.