Why Casing Suppliers Are Essential for Oil Pipes: Ensuring Quality and Efficiency
---
Table of Contents: 1. Introduction: The Importance of Casing Suppliers in the Oil Industry 2. What Is Casing and Why Is It Needed? 3. The Role of Casing Suppliers in Oil Pipe Integrity 4. Ensuring Quality Materials and Manufacturing Processes 5. Expertise in Customization and Design 6. Timely Delivery and Efficient Supply Chain Management 7. Cost-Effectiveness and Compliance with Industry Standard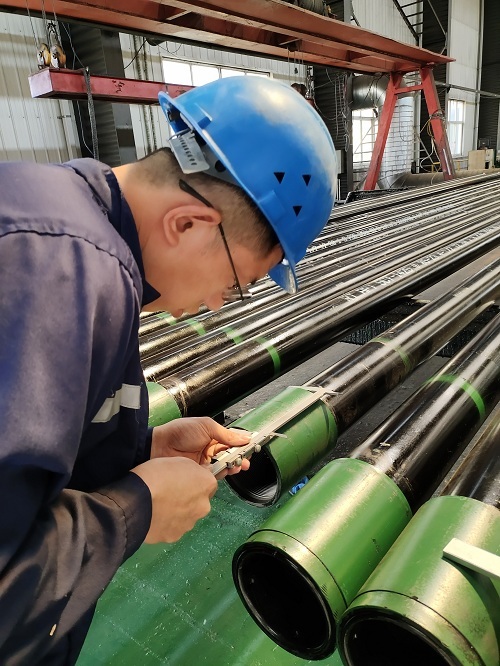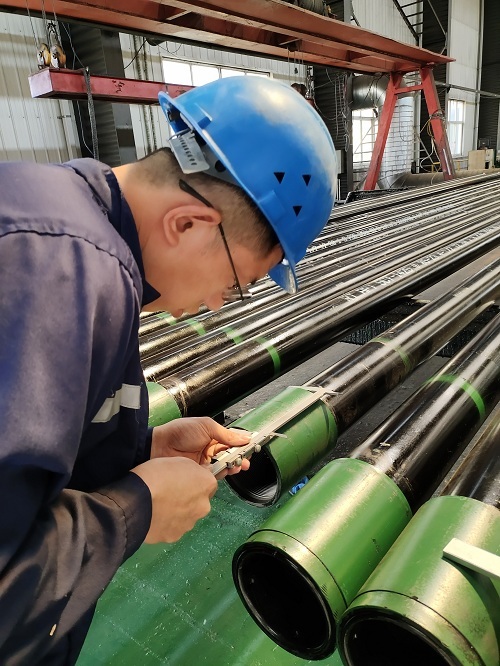 Table of Contents:
1. Introduction: The Importance of Casing Suppliers in the Oil Industry
2. What Is Casing and Why Is It Needed?
3. The Role of Casing Suppliers in Oil Pipe Integrity
4. Ensuring Quality Materials and Manufacturing Processes
5. Expertise in Customization and Design
6. Timely Delivery and Efficient Supply Chain Management
7. Cost-Effectiveness and Compliance with Industry Standards
8. FAQs: Answers to Common Questions About Casing Suppliers
8.1. What are the key factors to consider when choosing a casing supplier?
8.2. How does casing protect oil pipes from corrosion?
8.3. Can casing suppliers provide solutions for challenging drilling environments?
8.4. What are the potential consequences of using subpar casing materials?
8.5. What are some signs that indicate the need for casing replacement or repair?
9. Conclusion: The Essential Role of Casing Suppliers in Ensuring Oil Pipe Integrity and Performance

1. Introduction: The Importance of Casing Suppliers in the Oil Industry

In the oil industry, the extraction and transportation of oil rely heavily on the integrity and efficiency of oil pipes. Casing suppliers play a vital role in this process by providing essential materials and services necessary for maintaining the quality and reliability of oil pipes. This article will delve into the various aspects of why casing suppliers are essential for oil pipes and how their expertise contributes to the success of oil extraction operations.

2. What Is Casing and Why Is It Needed?

Casing refers to a protective structure that is installed inside oil wells to support the walls of the wellbore and prevent it from collapsing. It serves as a barrier between the oil reservoir and the surrounding formations, ensuring the safe extraction of oil. Casing is crucial in maintaining well integrity, preventing fluid leakage, and protecting the environment.

3. The Role of Casing Suppliers in Oil Pipe Integrity

Casing suppliers play a critical role in ensuring the integrity of oil pipes. By providing high-quality casing materials, they contribute to the prevention of wellbore collapse and the containment of oil and gas within the well. The expertise of casing suppliers extends beyond the supply of materials; they also offer valuable services to guarantee the functionality and reliability of oil pipes.

4. Ensuring Quality Materials and Manufacturing Processes

Casing suppliers prioritize the selection of premium materials that meet the stringent requirements of the oil industry. They source materials from trusted manufacturers and conduct rigorous quality control procedures to ensure the durability and performance of the casing. By adhering to industry standards and employing advanced manufacturing techniques, casing suppliers guarantee the reliability and longevity of oil pipe systems.

5. Expertise in Customization and Design

Each oil extraction project comes with unique challenges and specifications. Casing suppliers possess the expertise to customize casing solutions to meet the specific needs of different drilling environments. They work closely with oil companies and drilling contractors to design and manufacture casing that aligns with the project requirements, ensuring optimal performance and safety.

6. Timely Delivery and Efficient Supply Chain Management

Casing suppliers understand the time-sensitive nature of oil extraction operations. They prioritize timely delivery to minimize downtime and expedite the drilling process. With efficient supply chain management practices, casing suppliers ensure that the required casing materials are readily available when needed, reducing delays and maximizing productivity.

7. Cost-Effectiveness and Compliance with Industry Standards

Casing suppliers recognize the importance of cost-effectiveness without compromising quality. They strive to offer competitive pricing while maintaining compliance with industry standards. By providing cost-effective solutions, casing suppliers enable oil companies to optimize their operational budgets and achieve long-term profitability.

8. FAQs: Answers to Common Questions About Casing Suppliers
8.1. What are the key factors to consider when choosing a casing supplier?

When selecting a casing supplier, it is essential to consider factors such as the supplier's reputation, experience, quality control processes, adherence to industry standards, customization capabilities, and timely delivery.

8.2. How does casing protect oil pipes from corrosion?

Casing acts as a protective barrier, shielding oil pipes from corrosive elements present in the surrounding formations. It prevents the contact of corrosive fluids with the pipe walls, thereby extending the lifespan of oil pipes and maintaining their structural integrity.

8.3. Can casing suppliers provide solutions for challenging drilling environments?

Yes, casing suppliers have the expertise to provide customized solutions for challenging drilling environments. They can design and manufacture casing that can withstand high pressures, extreme temperatures, corrosive fluids, and other demanding conditions.

8.4. What are the potential consequences of using subpar casing materials?

Using subpar casing materials can lead to a range of issues, including wellbore collapse, fluid leakage, environmental contamination, and compromised safety. It may result in costly repairs, production delays, and significant operational setbacks.

8.5. What are some signs that indicate the need for casing replacement or repair?

Signs that suggest the need for casing replacement or repair include casing corrosion, structural damage, casing deformation, fluid leaks, well instability, and reduced well productivity. Regular inspections and maintenance can help identify these issues promptly.

9. Conclusion: The Essential Role of Casing Suppliers in Ensuring Oil Pipe Integrity and Performance

Casing suppliers play a crucial role in the oil industry by providing the necessary materials and services to safeguard the integrity and efficiency of oil pipes. Their expertise in sourcing high-quality materials, customization, timely delivery, and compliance with industry standards contributes to the success of oil extraction operations. By collaborating with reliable casing suppliers, oil companies can ensure the longevity, reliability, and cost-effectiveness of their oil pipe systems.